Mobile
Introduction
The world doesn't end with this one escalating trade dispute, Huawei insists, so here's the Mate 40 series for you. We have the Mate 40 Pro for review, the high-end almost-flagship that sits just below the ultimate Mate 40 Pro+.
We say almost-flagship just because there's one better, but the Mate 40 Pro is nothing short of a top-tier handset. Immediately striking is the display - a 6.76-inch OLED that envelops the device's sides - similar to the Mate 30 from last year, but even more extreme.
Flip over to the back, and you'll be greeted by a camera arrangement that you haven't seen before - so it turns out distinctive design is still possible. A proper tri-set of cameras sits inside that circle with a 50MP main unit and 5x periscope tele, both coming straight from the P40 Pro, and a new 20MP ultra-wide.
That's what you can see. What you won't be able to see is the new Kirin 9000 chipset, the first 5nm SoC for Android (Apple's A14 Bionic inside the iPhone 12 has one). Powering things is a 4,400mAh battery, fairly unimpressive, but that gets charged by a 66W adapter over a cable and up to 50W wirelessly - those aren't rookie numbers.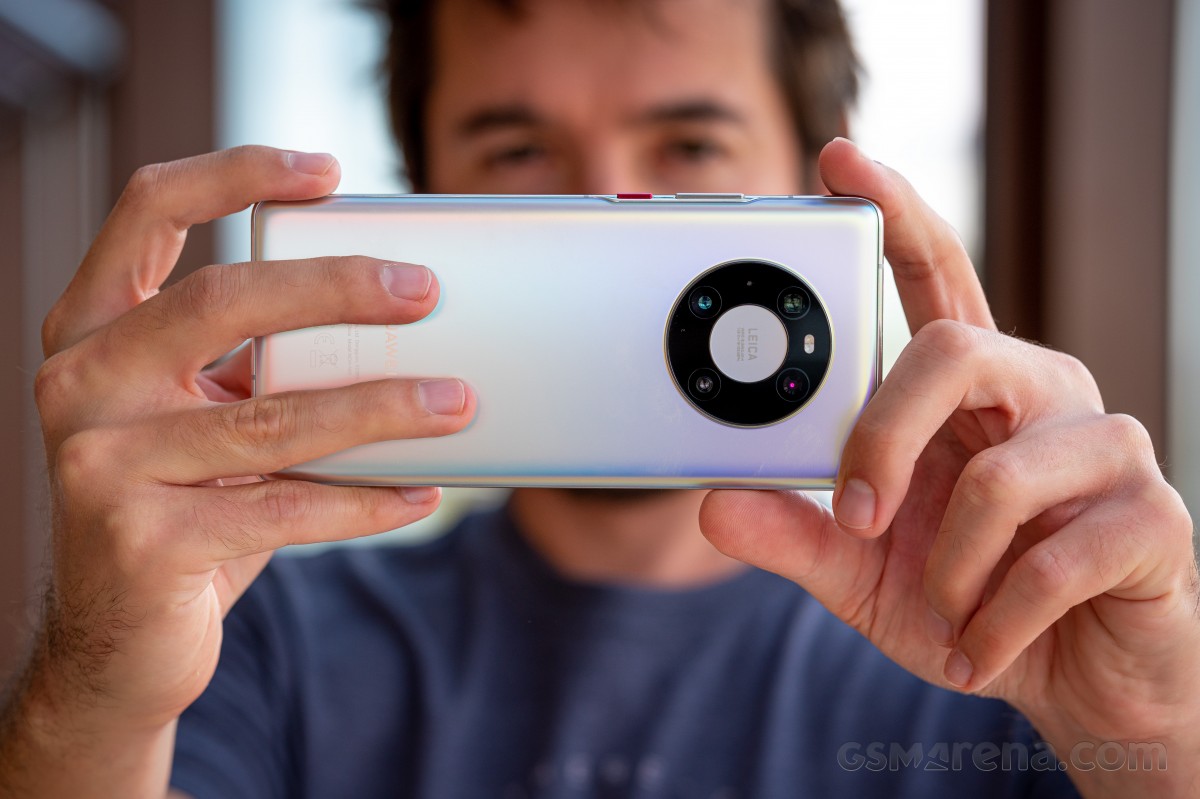 Huawei Mate 40 Pro specs
Body: 162.9x75.5x9.1mm, 212g; Glass front, aluminum frame; IP68 dust/water resistant; Colors: Black, White, Mystic Silver with glass backs, Yellow and Green with vegan leather backs.
Display: 6.76" OLED, 90Hz, HDR10, 1344x2772px resolution, 18.6:9 aspect ratio, 460ppi.
Chipset: Kirin 9000 (5nm): Octa-core CPU (1x3.13GHz Cortex-A77 & 3x2.54GHz Cortex-A77 & 4x2.05 GHz Cortex-A55); Mali-G78 GPU.
Memory:256GB 8GB RAM; NM (Nano Memory), up to 256GB.
OS/Software: Android 10, EMUI 11, no Google Play Services.
Rear camera: Wide (main): 50MP, f/1.9, 23mm, 1/1.28", 1.22µm, omnidirectional PDAF; Ultra wide angle: 20MP, f/1.8, 18mm, PDAF; Telephoto: 12MP, f/3.4, 125mm periscope lens, PDAF, OIS, 5x optical zoom. Leica optics, LED flash.
Front camera: Ultra wide angle: 13 MP, f/2.4, 18mm; Depth: IR TOF 3D; HDR.
Video capture: Rear camera: 4K@30/60fps, 1080p@30/60fps, 720@7680fps, 1080p@960fps, HDR; gyro-EIS; Front camera: 4K@30/60fps, 1080p@30/60fps.
Battery: 4400mAh; Fast charging 66W, Fast wireless charging 50W, Fast reverse wireless charging.
Misc: Stereo speakers, Infrared face recognition, fingerprint (under display, optical), accelerometer, gyro, proximity, compass; NFC.
Huawei hasn't skimped on the smaller niceties either, and the Mate 40 Pro comes with stereo speakers – two evenly matched units. The front-facing ToF cam provides secure face recognition, and there's another IR-based feature – a blaster up top to operate your old-school TV or AC unit. An IP68 rating is also par for the course in this segment. Sure, there's no 3.5mm jack, but does that really bother anyone at this point? Plus, there's headset in this box, unlike other, half-sized boxes.
Huawei Mate 40 Pro unboxing
The Mate 40 Pro's retail box is the same as what we've gotten with previous Mates - black cardboard, golden lettering, red Leica dot on the front. Inside, there's a full set of accessories.
A powerful 66-watt adapter, which is still reasonably compact, is included as is a cable to go with it - since both pieces use the in-house SuperCharge technology you better hold on to them to get the maximum charging speeds.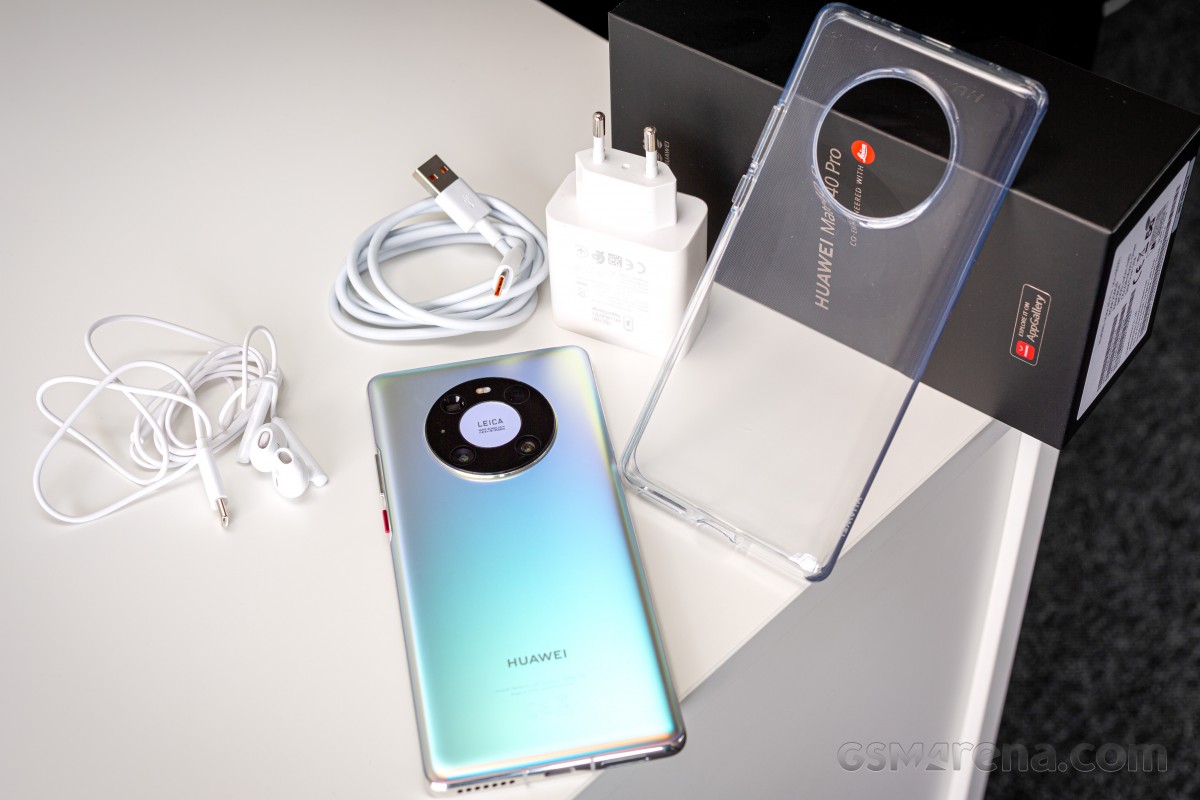 There is a pair of earbuds, too, ending in a USB-C connector - that's the only wired interface on the Mate 40 Pro. There's no USB-C-to-headphone jack adapter included.
A new addition this time is a protective case. It's a basic clear silicone one, but it's thick and provides protection straight out of the box. It also doesn't interfere with the touch operation on the curved display edges but does rob you of feedback when operating the physical buttons.
Design
The Mate 40 Pro isn't quite your ordinary slab of a smartphone - it does have some standout design elements. The waterfall display, the rear camera assembly, the pill-shaped selfie camera cutout if you will.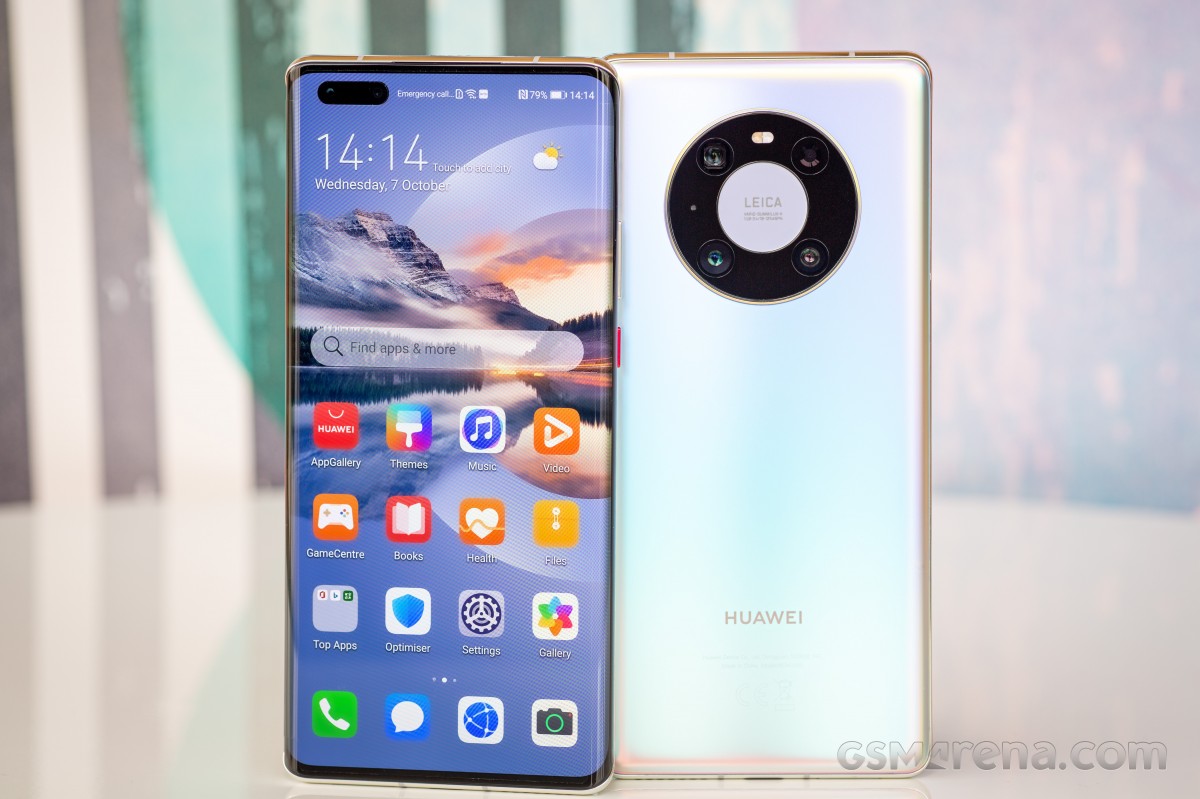 Huawei says the OLED panel takes an 88-degree turn to cover the sides of the phone and we're seeing no reason to doubt that claim. They've gone a notch further compared to the already pretty curvy sides of last year's model though perhaps you wouldn't be able to tells it's 88 or 80 or whatever degrees - it's one curved display, for sure, of the type that Samsung's been moving away from for a few generations.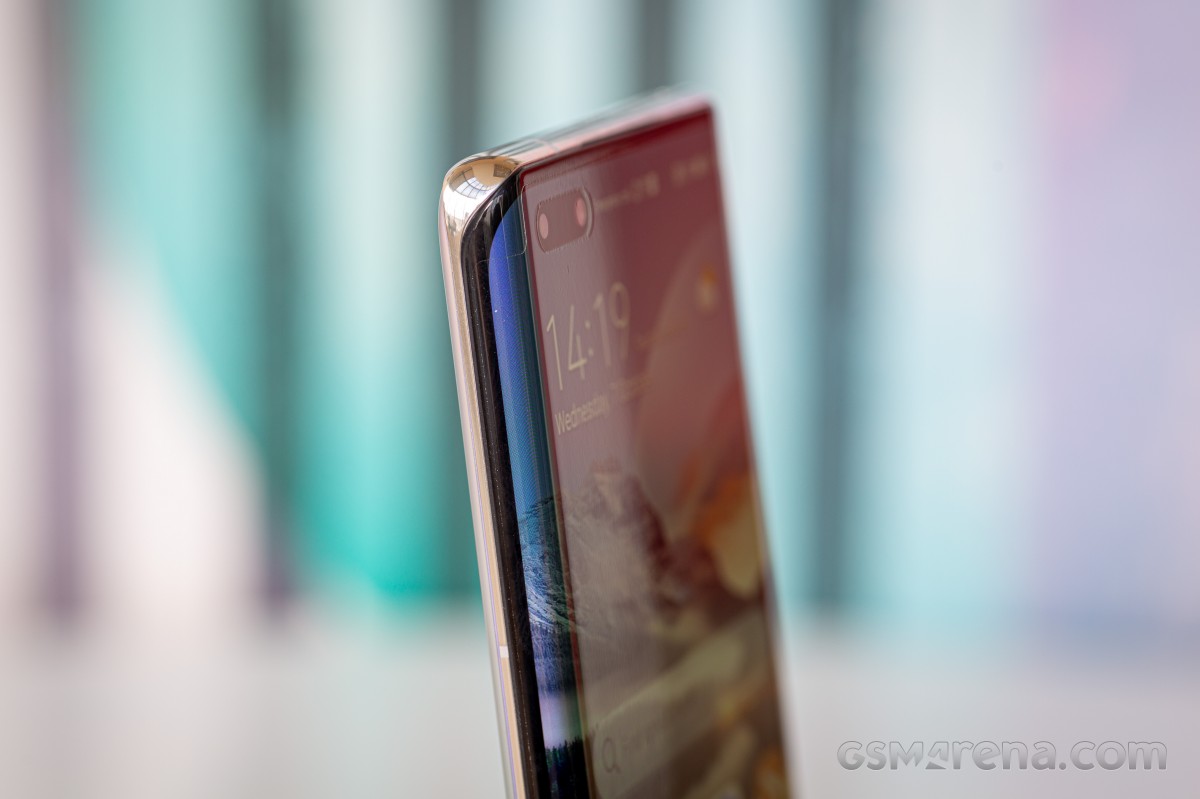 There's a sizeable cutout in that display, one that houses the selfie cam and the ToF bits for 3D face recognition. On last year's model those were in an iPhone-style notch, but Huawei switched to a pill-shaped implementation on the P40 Pro and that design makes it to the Mate 40 Pro. Apple has the notch, Huawei has this cutout and neither is exactly pretty, but the Mate does allow you to hide it in software. Having said that, as recent years have thought us, you learn to ignore notches or punch-holes in no time.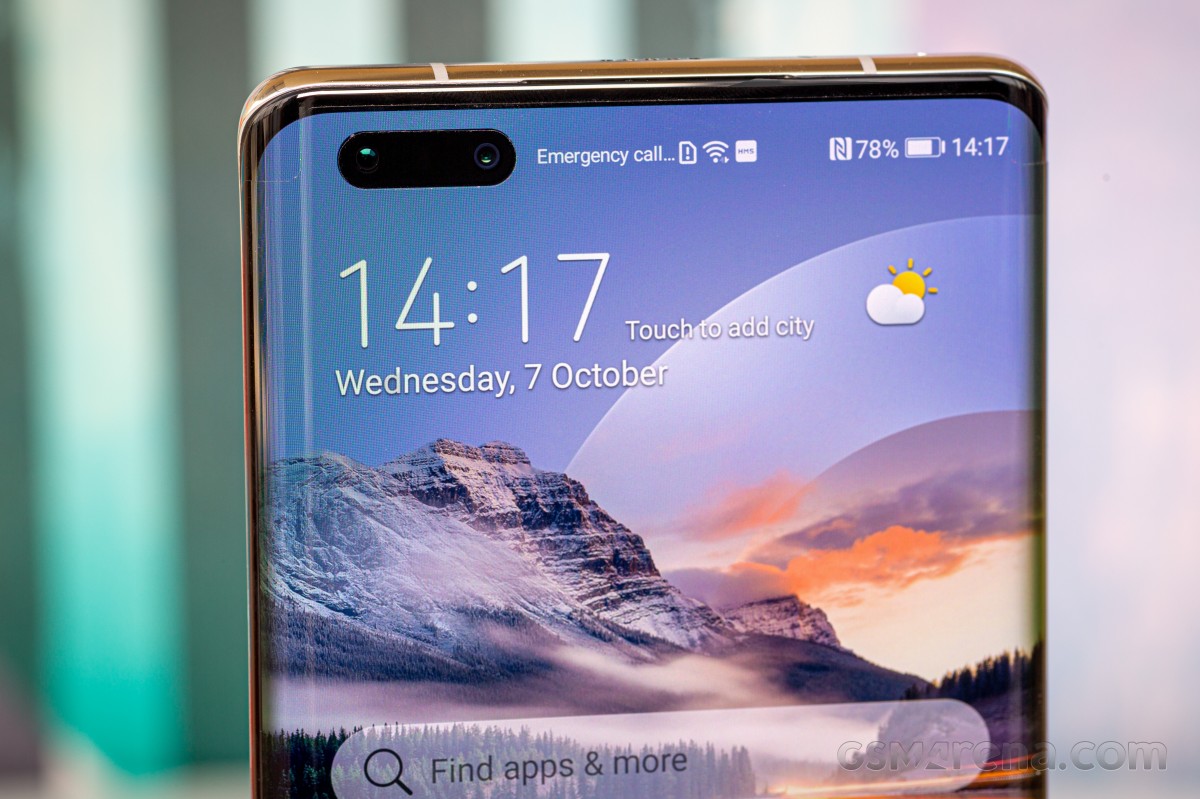 Unlike the P30 Pro, P40 bunch and the Mate 30 Pro that vibrate their displays for voice calls, the Mate 40 Pro has a conventional earpiece - sound comes out through a thin slit where the display glass meets the aluminum frame.
That comes hand in hand with another most welcome development - this Mate here has stereo speakers. It's two identical ones, one firing out the top of the device, the other - from the bottom.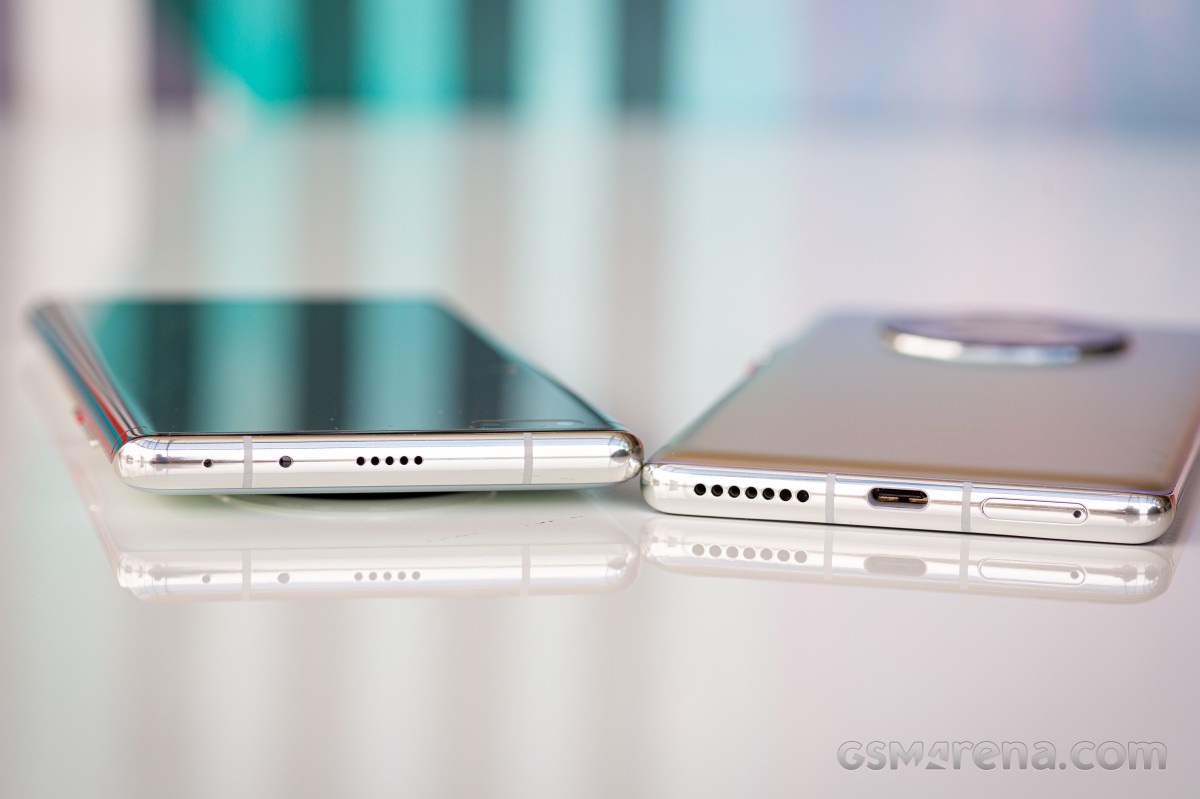 One more notable step in the right direction is the return of the physical volume buttons. Entirely software-based on the Mate 30 Pro, volume control operation was fiddly, needed learning, and even then worked some of the time. The Mate 40 Pro has a proper mechanical rocker for this task.
Of course, with the extreme curve of the display, the buttons are... below the equator. While not strictly the greatest example for excellent ergonomics, they do at least work every time.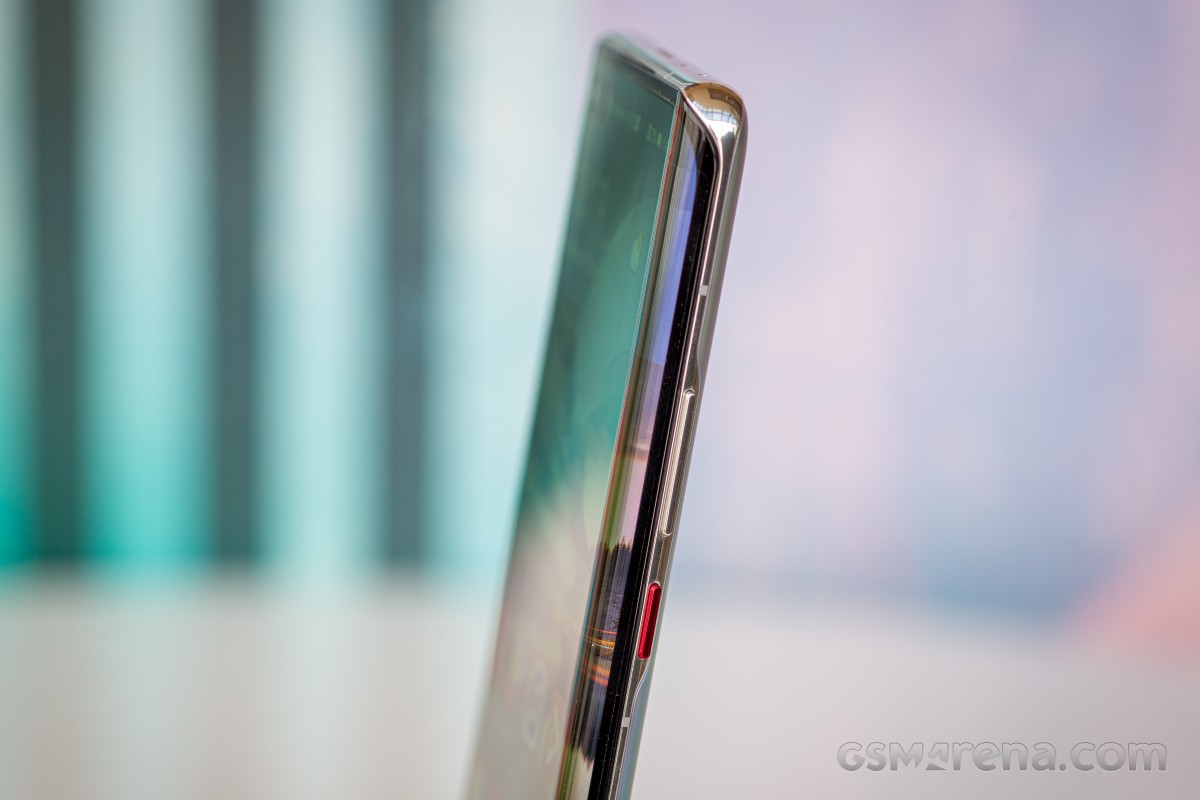 Immediately noticeable when you pick up the Mate 40 Pro after holding last year's model is that the new one feels bigger. While the numbers do objectively say so, it's also a tangible difference that the 2.4mm of added width and 0.3mm of extra thickness may not directly communicate. It's a big phone though, and as big phones go, the Mate is... ordinary, if that makes sense.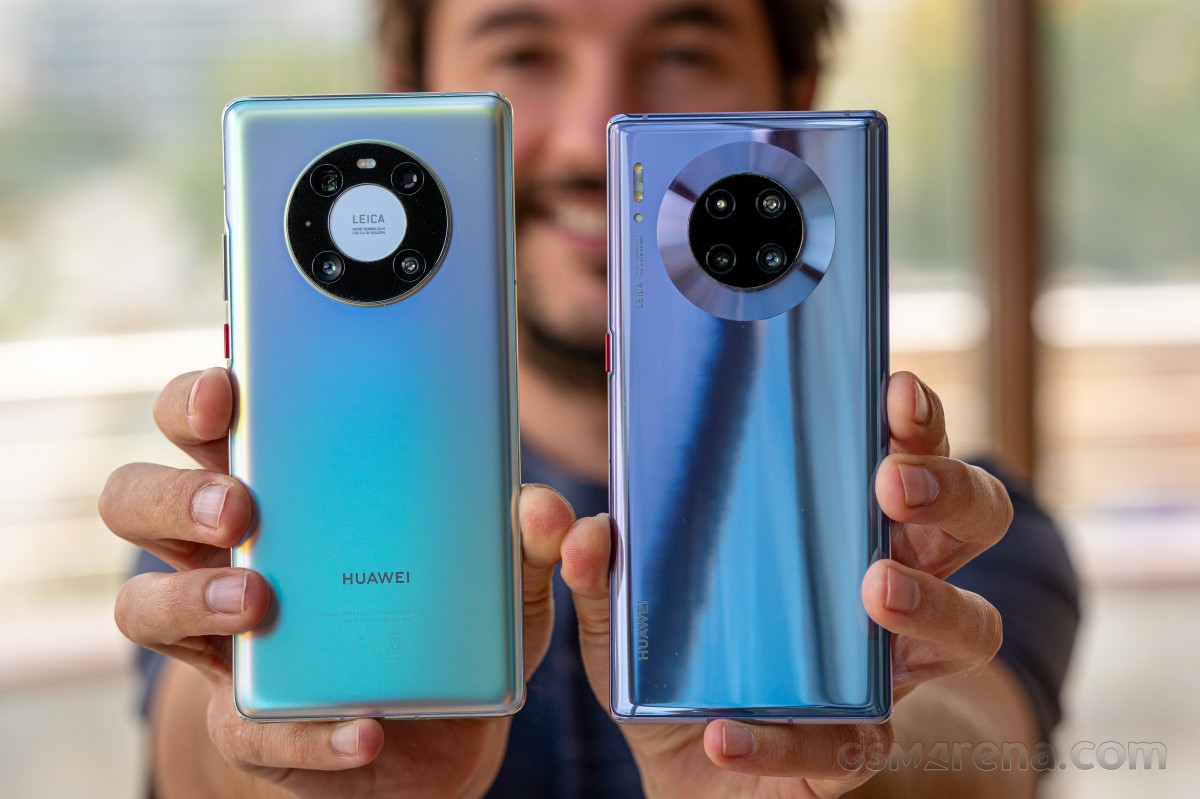 Mate 40 Pro (left) next to Mate 30 Pro
There's nothing ordinary about its back, however. The unique circular camera configuration is entirely a by-product of engineering considerations, we've been told, and not a form-over-function decision - the arrangement of the modules called for that particular design.
The four cameras are placed inside a black circle, the mandatory Leica logo in the middle. Without the circle as an accent, Huawei could have made one large rectangle with the four modules in the corners. That wouldn't have been 1/3.14 as cool, though, would it?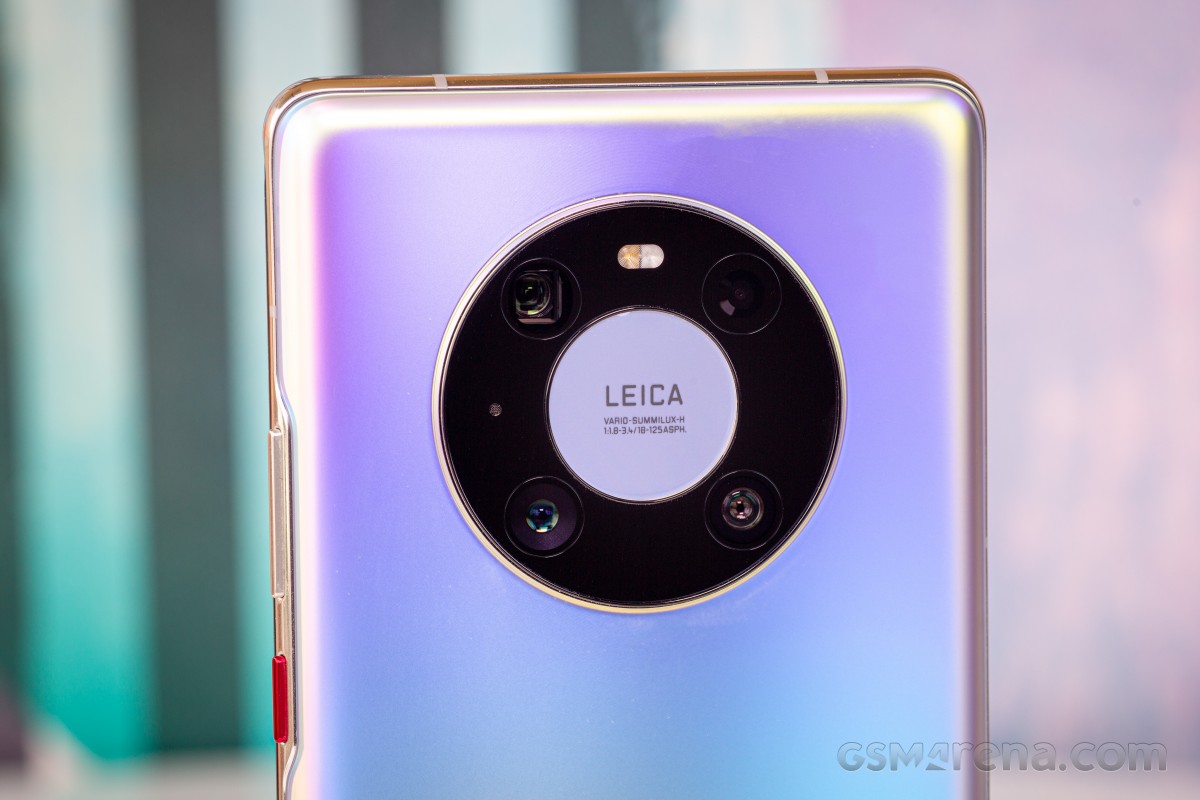 There's also the matter of color and finish. Our review unit is in the Mystic Silver colorway and comes with a matte glass back that does the usual pearl-like play with light - only even more of it. Black and White options will be available with similarly finished glass backs. Black and Mystic Silver be the ones you can get in Europe.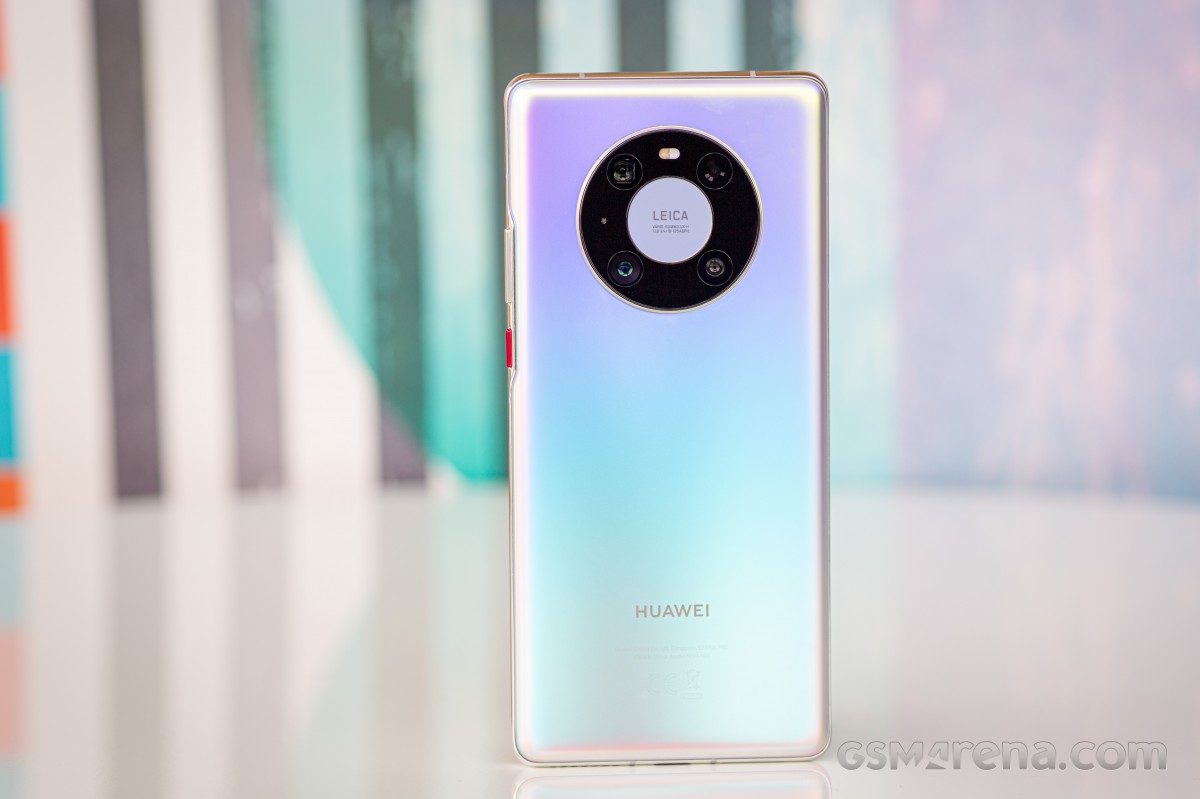 Two more variants will exist and those will have vegan leather on their backs. One will be in 'Sunflower Yellow', the other - 'Olive Green'.
As any self-respecting high-end phone, the Mate 40 Pro has an IP68 rating for dust and water protection. The one place you can tell care has been taken to waterproof the handset is the card slot - there's a red gasket on the card tray for environmental protection. The tray takes a nano SIM and an NM card (Nano Memory) back to back - it's one better than no memory expansion capability, but still no microSD.
The card slot is on the bottom where you'll also find the USB-C port, the bottom loudspeaker and the primary mic. Meanwhile, up top, a second mic keeps company to the other loudspeaker and the IR emitter - we're glad Huawei keeps fitting those in phones, even as the number of people looking for one is progressively shrinking.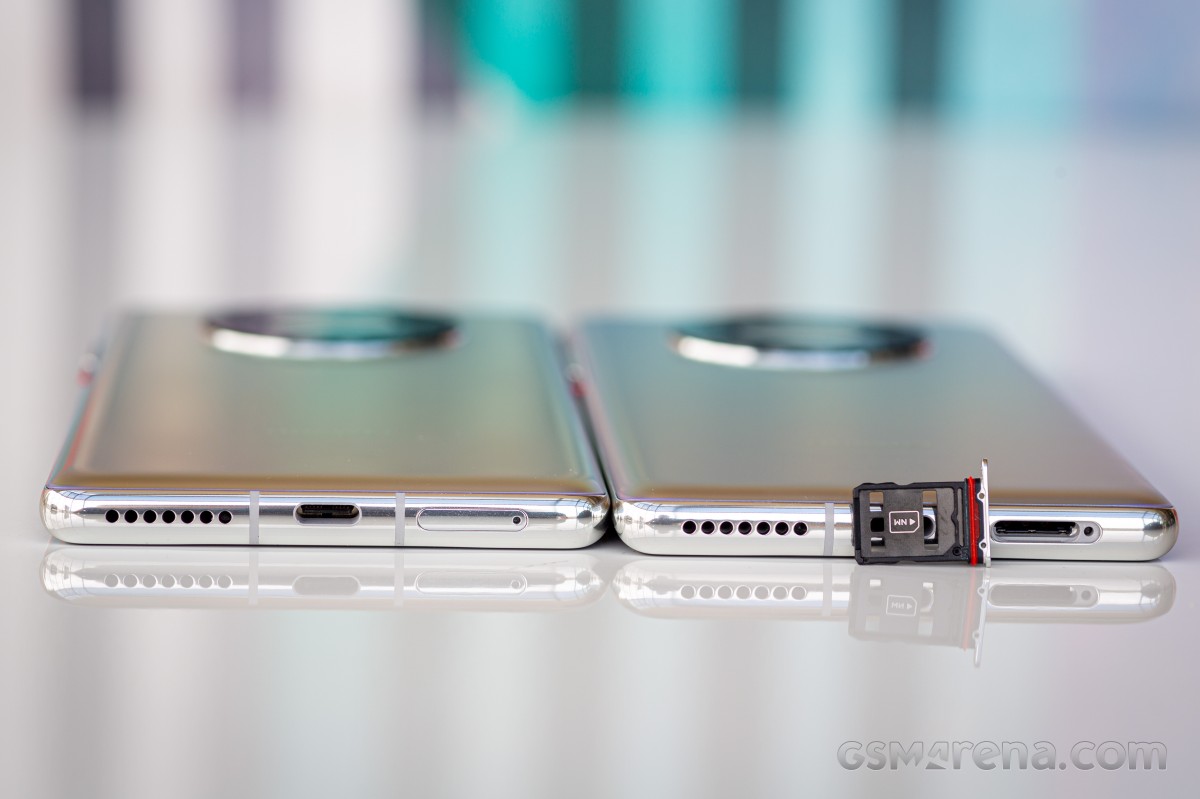 6.76-inch OLED can go as high as 90Hz
The Mate 40 Pro is equipped with a 6.76-inch OLED display that spills over to its sides. Resolution is a somewhat odd 1344x2772px - it's even weirder than the P40 Pro's 1200x2640px. The aspect ratio going by the Mate's numbers is 2.0625:1 (or 18.6:9, if 9 is a more familiar denominator) while pixel density works out to 456ppi.
The panel also supports a 90Hz refresh rate, same as the P40 Pro and P40 Pro+. That can be set to Standard (60Hz), Ultra (90Hz), or Dynamic, which should adjust it based on content. There's also a Screen resolution setting, which allows you to set a lower 896x1848px, which equals 2/3 of the native pixels in each direction. And then there's a 'Smart' option for auto adjustment.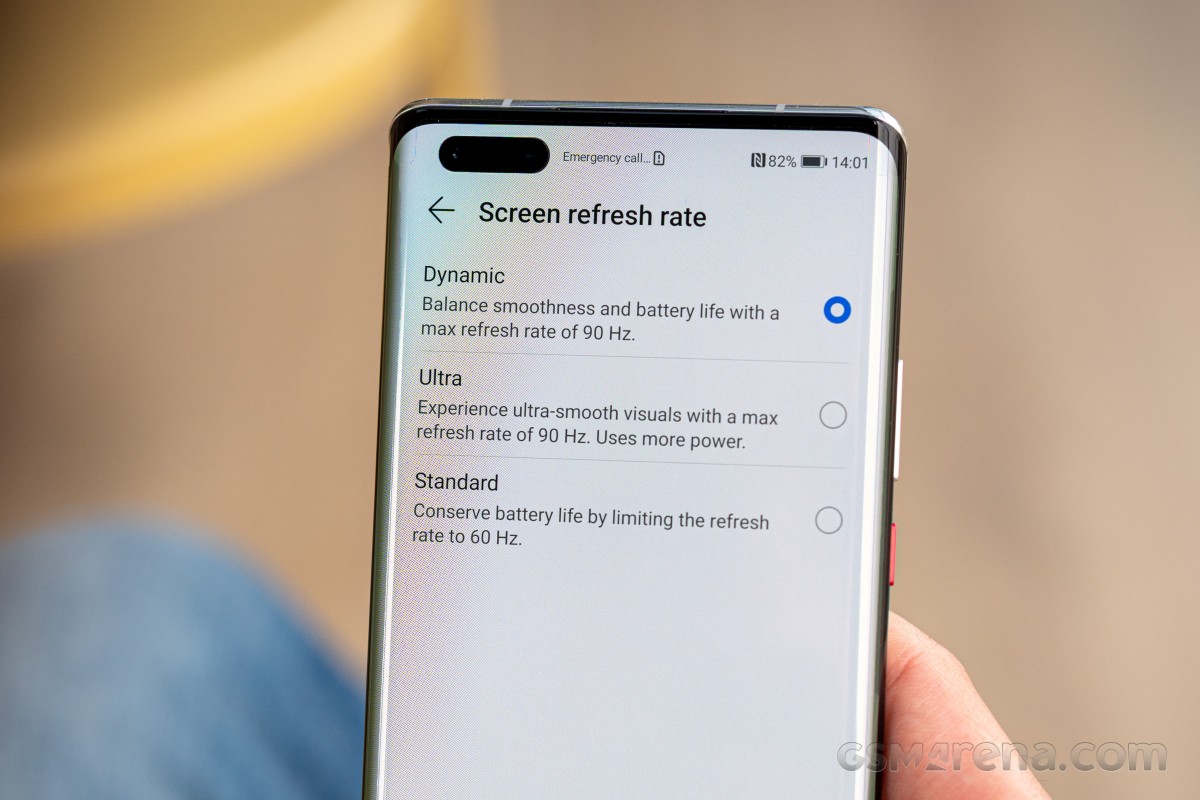 The max brightness out of the Mate 40 Pro's display is plenty. We measured 807nits with adaptive brightness enabled in bright ambient light conditions, which is up there with the other high-end offerings (though the Galaxy Note20 Ultra is capable of pushing more than 1000nits in our test). The result is also slightly higher than the P40 Pro+ (760nits) and notably better than the P40 Pro's 531nits. Operating the slider manually, we got 485nits, and that, too, is higher than previous Huawei's and in line with top-class competitors.
Display test

100% brightness

Black,cd/m2
White,cd/m2

Contrast ratio

Huawei Mate 40 Pro
0
485
∞
Huawei Mate 40 Pro (Max Auto)
0
807
∞
Huawei Mate 30 Pro
0
464
∞
Huawei Mate 30 Pro (Max Auto)
0.028
683
24393:1
Huawei P40 Pro
0
425
∞
Huawei P40 Pro (Max Auto)
0
531
∞
Huawei P40 Pro+
0
455
∞
Huawei P40 Pro+ (Max Auto)
0
760
∞
Samsung Galaxy Note20 Ultra 5G
0
504
∞
Samsung Galaxy Note20 Ultra 5G (Max Auto)
0
1024
∞
Samsung Galaxy S20 Ultra 5G
0
398
∞
Samsung Galaxy S20 Ultra 5G (Max Auto)
0
894
∞
Oppo Find X2 Pro
0
536
∞
Oppo Find X2 Pro (Max Auto)
0
871
∞
OnePlus 8 Pro
0
538
∞
OnePlus 8 Pro (Max Auto)
0
888
∞
Xiaomi Mi 10 Pro
0
510
∞
Xiaomi Mi 10 Pro (Max Auto)
0
858
∞
Motorola Edge+
0
422
∞
Motorola Edge+ (Max Auto)
0
607
∞
Sony Xperia 1 II
0
333
∞
Sony Xperia 1 II (Max Auto)
0
538
∞
Asus Zenfone 7 Pro
0
529
∞
Asus Zenfone 7 Pro (Max Auto)
0
741
∞
vivo X50 Pro+
0
499
∞
vivo X50 Pro+ (Max Auto)
0
733
∞
Xiaomi Mi 10 Ultra
0
498
∞
Xiaomi Mi 10 Ultra (Max Auto)
0
811
∞
When it comes to color reproduction, things are fairly straightforward on the Mate 40 Pro. There are two modes - Natural and Vivid, each with a Default/Warm/Cool selector and a color wheel for custom settings.
We got our Mate set to Natural-Default out of the box, and that yielded a very good average dE2000 of 2.0 for the standard set of sRGB swatches, though the white point was a bit cooler than ideal. Switching to Natural-Warm made things worse with a pronounced yellow cast and an average dE2000 of 2.4. However, further tweaking with the color wheel got us an excellent average dE2000 of 1.0 with a nearly perfect white point.
In the Vivid-Default mode, the one tailored for DCI-P3 content, we measured an average dE2000 of 4.0 with the whites strongly shifted towards blue. Moving to the warm setting, the average deviation dropped to 2.4, but white got a green shift. Again, we achieved the best results with a custom setting on the color wheel - average dE2000 of 2.0, white at around 2.5.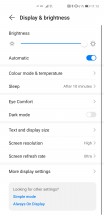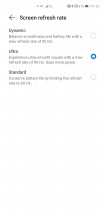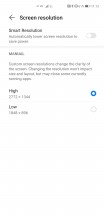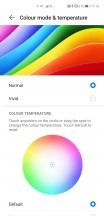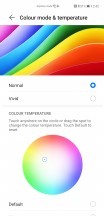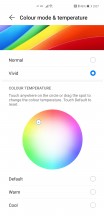 Display settings • Refresh rate • Resolution • Color settings • Custom settings
Huawei Mate 40 Pro battery life
The Mate 40 Pro has a 4,400mAh battery inside, a low-to-average capacity for the class. The Galaxy Note20 Ultra, for instance, has a 4,500mAh power pack, as do the Xiaomi Mi 10 Pro and the OnePlus 8 Pro, while the Oppo Find X2 Pro makes do with 4,260mAh. Meanwhile, the Motorola Edge+, Zenfone 7 Pro, and Galaxy S20 Ultra pack 5,000mAh cells.
We carried out our usual tests on the Mate 40 Pro, and it was good for a little under 24 hours of 3G voice calls while remaining fairly frugal in standby as well. As for the screen-on tests, we clocked 12:33h of Wi-Fi web browsing at 90Hz, which improved to 14:24 if you run it in 60Hz mode. For video playback, the phone always switches to 60Hz, and in our test, it could loop videos for a little under 17 hours.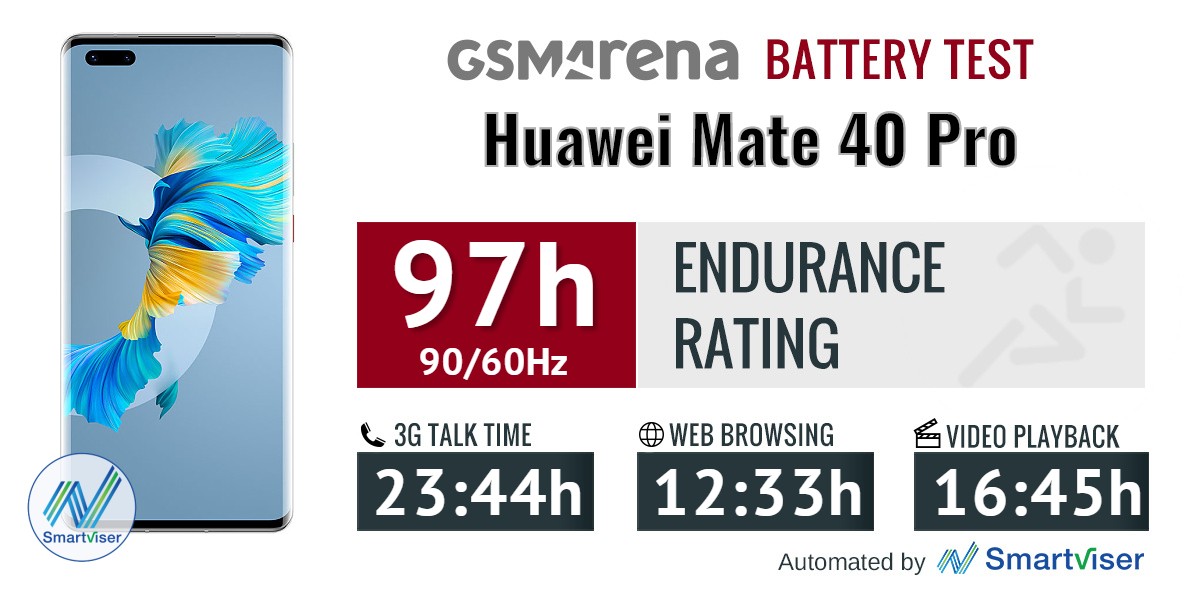 Taking everything into consideration, the Mate 40 Pro scored an Endurance rating of 97h with the screen set to 90Hz for web browsing, and 101h if you're scrolling the web at the regular 60Hz refresh rate.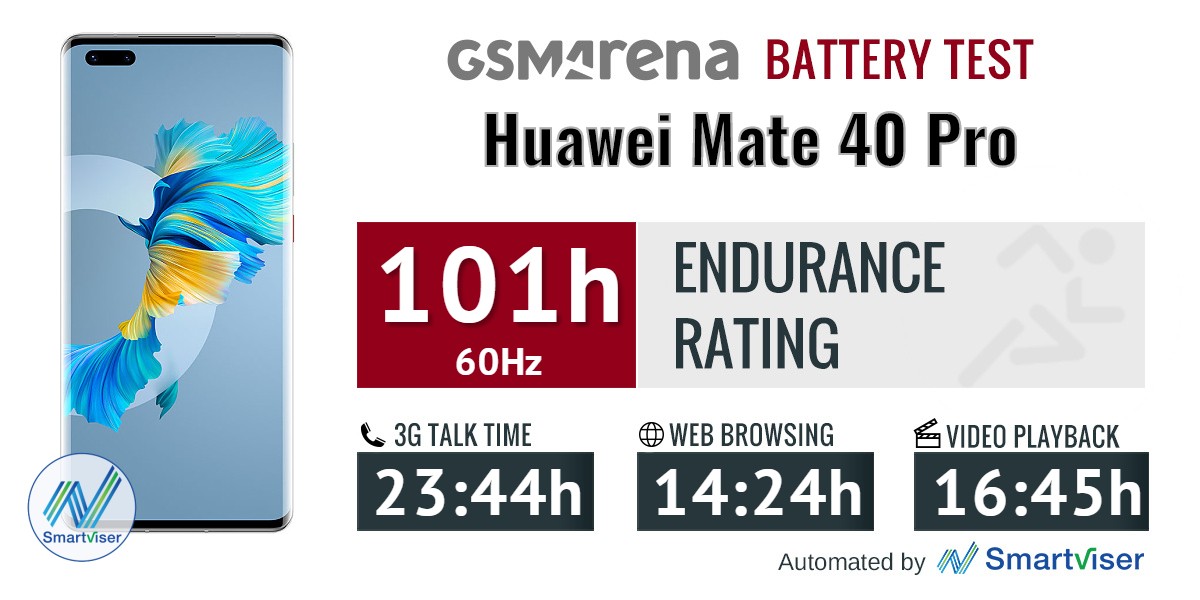 Our battery tests were automated thanks to SmartViser, using its viSer App. The endurance rating above denotes how long a single battery charge will last you if you use the Huawei Mate 40 Pro for an hour each of telephony, web browsing, and video playback daily. We've established this usage pattern so that our battery results are comparable across devices in the most common day-to-day tasks. The battery testing procedure is described in detail in case you're interested in the nitty-gritty. You can check out our complete battery test table, where you can see how all of the smartphones we've tested will compare under your own typical use.
Comparing to other 90Hz phones from this year, the Mate 40 Pro comes up over an hour short of the Mi 10 Pro's browser result (13:44h), while the Motorola Edge+ (14:27h) is good for two more hours than the Huawei in this test. The Mate does inch ahead of the Zenfone 7 Pro (11:57h), though. Browsing at 120Hz takes a bigger toll on the battery, and competitors like the OnePlus 8 Pro (10:58h) and Note20 Ultra (11:31h) can't match the Mate's longevity, much less the Find X2 Pro (9:08h).
When it comes to binge-watching sitcoms offline, the Mate is bested by most competitors, but not by all that much. Plus, modern phones with OLED displays have gotten so efficient that the Mate's 16:45h result is easily good enough. Having said that, you'll be able to get 3+ extra hours on the Motorola Edge+ (20:14h) while the OnePlus 8 Pro (18:03h), Mi 10 Pro (17:44h), and Find X2 Pro (17:38h) will outlast the Mate by about an hour. The Galaxy Note20 Ultra (17:21h) has a minor advantage, too, if you make sure it's running at 60Hz for the task.
Battery charging
The Mate 40 Pro comes bundled with a 66W adapter that's branded Huawei SuperCharge. It uses proprietary technology to get all the 66 watts you need to use Huawei peripherals. We clocked a full charge from flat in 45 minutes with that charger, with 87% showing in the battery indicator at the half-hour mark. While the Oppo Find X2 Pro and the Xiaomi Mi 10 Ultra are quicker, the Mate's numbers are among the best around.
If you happen to be missing your SuperCharger and have a USB PowerDelivery adapter, you can expect something along the lines of 33% in half an hour when starting from empty and a full charge in 1:42h. We got these using a 65W-rated third-party adapter, but the Mate clearly didn't max that out, so a lesser unit will perform similarly.
30min charging test (from 0%)
Time to full charge (from 0%)
The Mate 40 Pro also supports wireless charging up to 50W - again, with in-house hardware. Reverse wireless charging is also possible.
Huawei doesn't make a big deal out of it, but the Mate does provide a couple of options to prolong the battery's health over time. One of these is Smart Charge that will delay topping up to 100% depending on your charging habits. Unlike Sony or Asus, there are no settings for this one where you can dial in full charge target times or tie it to your morning alarm - it's just a simple on/off toggle (on by default, by the way).
While Smart Charge was available on the P40 Pro, there's a new one on the Mate. It's called Smart Battery Capacity, and it limits full charges to just short of the battery's top capacity - lithium batteries don't like the 100% state and staying below it helps in the long run.
Speaker test
The Mate 40 Pro has a stereo speaker setup, and it's one of the better ones, conceptually. You get two dedicated speakers, one on the bottom, one on the top, so there's no discrepancy between a 'main' speaker and an earpiece-based sidekick.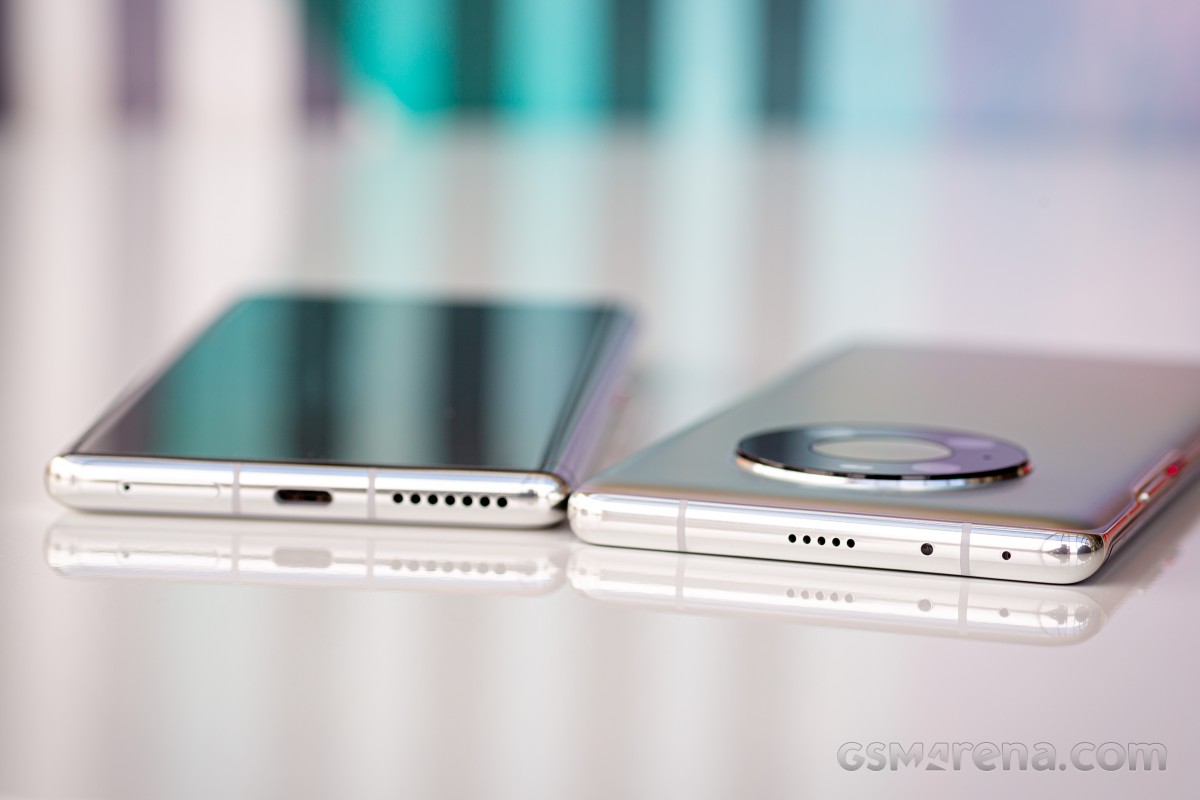 Indeed, the Mate's output sounds excellent. It's a significant step up from the P40 Pro's single speaker, and the improvement over the Mate 30 Pro is even more dramatic. The new Mate aced our 7-song test delivering clean sound with presence in the lows, lovely vocals, and lively well-placed highs. It also earned a 'Very Good' rating for loudness.

Song 1
Song 2
Song 3
Song 4
Song 5
Song 6
Song 7
Huawei
Mate 40 Pro
-24.9 LUFS
VERY GOODLOUDNESS SCORE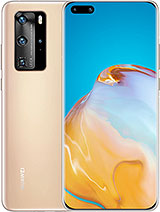 Huawei
P40 Pro
-27.5 LUFS
GOODLOUDNESS SCORE
❌︎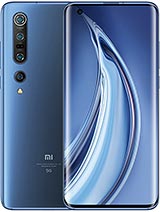 Xiaomi
Mi 10 Pro 5G
-25.2 LUFS
VERY GOODLOUDNESS SCORE
❌︎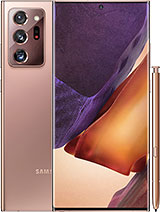 Samsung
Galaxy Note20 Ultra 5G
-27.8 LUFS
GOODLOUDNESS SCORE
❌︎
Use the Playback controls to listen to the phone sample recordings (best use headphones). We measure the average loudness of the speakers in LUFS. A lower absolute value means a louder sound. A look at the frequency response chart will tell you how far off the ideal "0db" flat line is the reproduction of the bass, treble, and mid frequencies. You can add more phones to compare how they differ. The scores and ratings are not comparable with our older loudspeaker test. Learn more about how we test here.
Audio output quality
We've recently discontinued our audio output quality test.
The reason for that is that most phones that arrived for testing were already excellent in this regard. Whatever difference there was, it was marginal and probably indistinguishable to anything but our lab equipment.
Android 10 with EMUI 11, still no Google apps
The Mate 40 Pro runs Android 10 with the in-house EMUI on top, that one in v.11. As is to be expected until the status quo of the US-China relations changes, the Mate has no Google services and no access to the Play Store. To try and make up for that, Huawei offers its own Mobile Services complete with Huawei's AppGallery for an app store, and more options are available.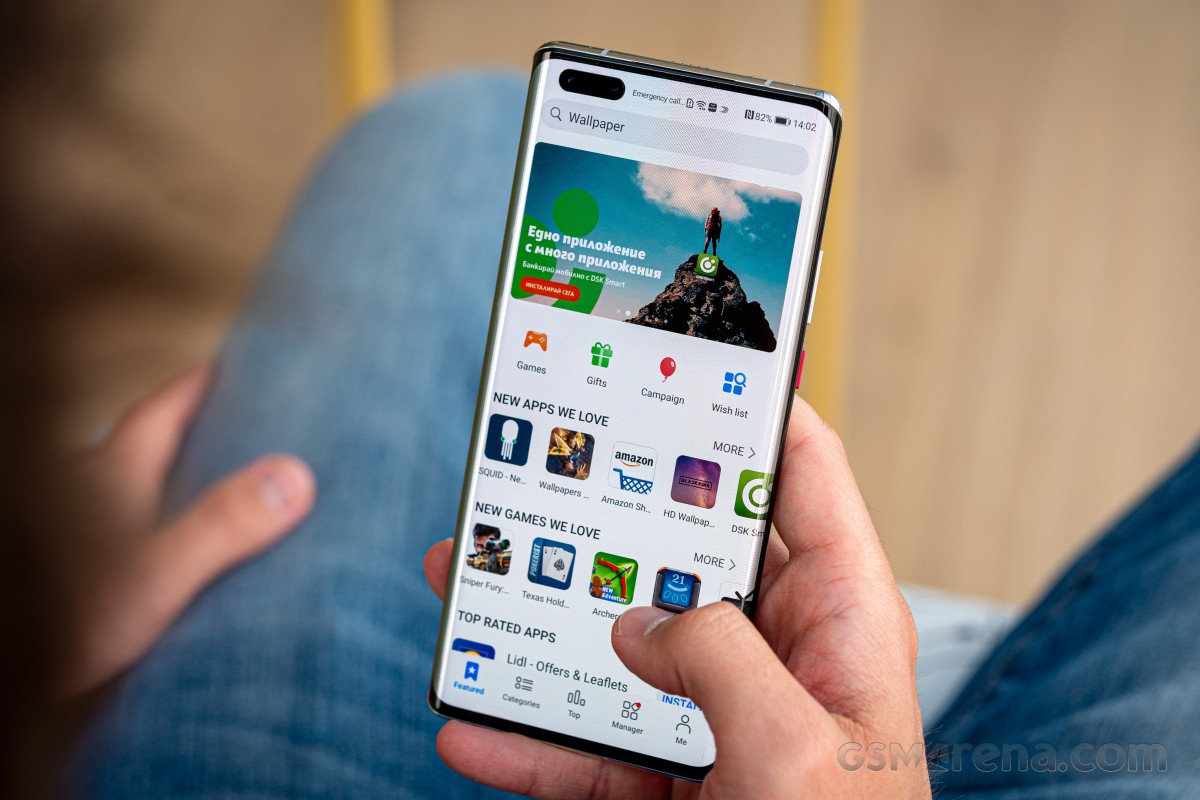 Similarly to the P40 Pro, you have two biometric options for unlocking the Mate 40 Pro. Both fingerprint and 3D Face Unlock are available and both can work side by side - whichever happens first. We had a very pleasing experience with the optical reader in terms of speed and reliability and it's up there with the best available.
Meanwhile, the face unlock is based on a 3D scan coming from the ToF camera so it's more secure than a mere photo-based solution - so it's like Apple's FaceID. It works in the dark, it's often faster than the fingerprint reader, and it can be set to require a swipe or not (unlike Apple's).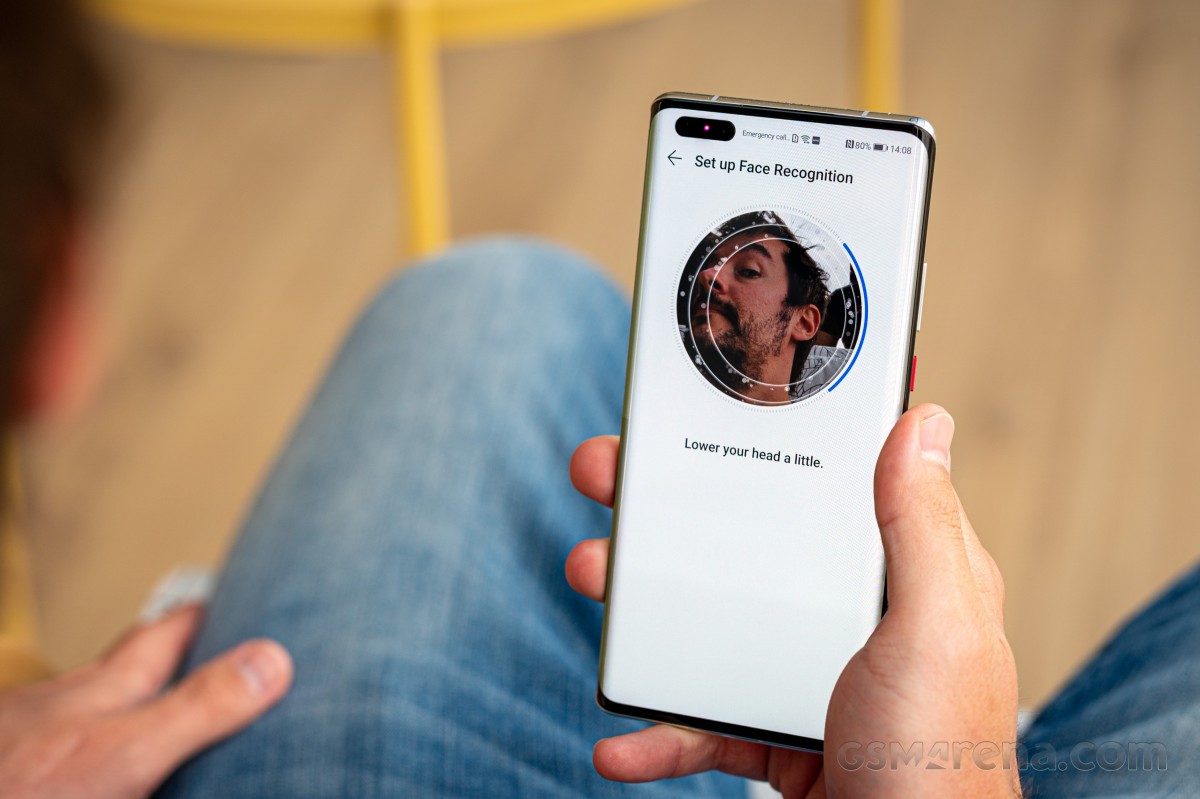 There's an AoD capability on the Mate 40 Pro and you can choose from a lot of different clock styles. Like all EMUI-driven devices, you can set up a magazine lockscreen style that changes the picture every time you wake up the screen. Sliding from the bottom will bring out quick shortcuts to some commonly used utilities.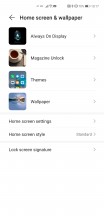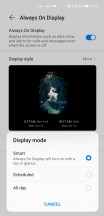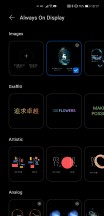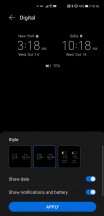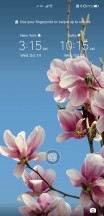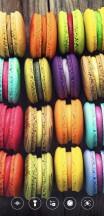 Always-on display • Magazine lockscreen • Tools
On the homescreen, you will find all of the installed and system apps, but there's a toggle in the settings menu that lets you choose between the standard layout or a homescreen with an app drawer. It's a personal preference, and it's good to be able to choose.
There is a replacement for the Google Feed in this version of EMUI, and it's called Today. On this leftmost page, you will find a Search field, shortcuts to favorite contacts, photos, etc, and a News Feed filled with local news through a service provided from Huawei.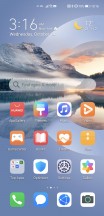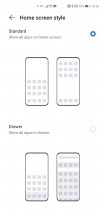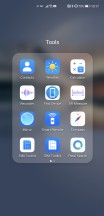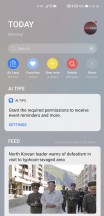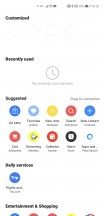 Homescreen • Homescreen style • Folder view • Today
It's quite the cutout that the Mate 40 Pro has to house the front-facing camera tech. If you find that to be an eye sore, there's a provision in software to mask it with a black status bar, though that could make for a way thicker status bar that you'd like. A good alternative is to just switch to Dark mode - The OLED screen makes for inky blacks and the cutout disappears into the darkness.
While the waterfall display is certainly cool, you could end up in a situation where one app or another has UI elements at the very edges and they end end up out of sight, or inconvenient to operate. For those apps you can disable the strips on the two sides so that the app only fits within the flat portion of the display.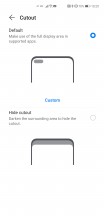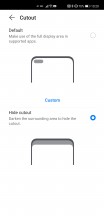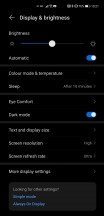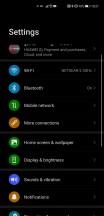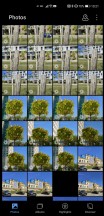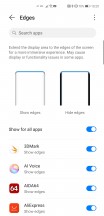 Embrace the notch • Hide the notch • Dark mode • Edge solutions
The Mate 40 Pro adopts the notification shade design we saw on the P40 bunch where we noted it had been redesigned. We're now familiar with the circular toggles and blue accent color for the On state, very much like on Samsung's One UI and sort of like Google's own Android 10 design. There's a brightness slider (but no auto toggle in immediate reach) and a row of toggles upon the first pull, and you pull down again for more toggles.
Multitasking is handled in a standard way (unlike, say, in Xiaomi's MIUI) - with a horizontally scrollable rolodex. The task switcher allows for split-screen or pop-up mode. Most of the default apps support pop-up view, but only few can get into split-screen and we found that odd.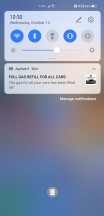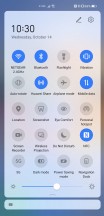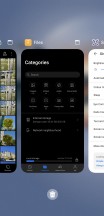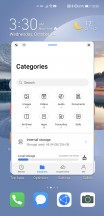 Notification shade • More toggles • Task switcher • Pop-up view
The Mate 40 Pro uses the OS navigation that's gotten the de-facto standard for the industry. You swipe up for Home, swipe up and stop midway for Task switcher, or swipe from the left or right edge of the screen for Back. You can opt for the classic virtual buttons, of course.
What's more intriguing is the set of Air Gestures enabled by the 3D ToF camera. You can take screenshots by hand grab, swipe up and down to scroll, or left and right to navigate the gallery, as well as pause and play music by 'pressing' the air in front of the phone. We rarely had much luck with those when specifically testing them, but they could potentially be useful if you're eating a particularly juicy burger, maybe?
Another feature we stumbled upon is the auto UI rotation based on the front camera(s?) reading. If you leave the phone on the table lying flat - so no gyro or accelerometer involved, it will rotate the UI to match the direction you're looking at it from. While convenient, it perhaps raises privacy questions - does that mean the phone is constantly looking at you?
Other bits of custom software in EMUI include the Optimizer app, where you can access shortcuts to storage cleanup, battery settings, blocked numbers, Virus scan powered by Avast, and mobile data usage.
Huawei's Music app offers a way to listen to stored MP3s, and it also includes Huawei's own music services in compatible regions.
Same goes for the proprietary Video app - it plays your local videos, but it also includes Huawei's video streaming service similar to YouTube. Huawei has partnered with BBC to deliver more interesting content in addition to all funny and creative videos you will find within Huawei's own streaming servers.
Huawei's Health app is pre-installed, and it offers step counting, among many other things. There's a file manager app and a note-taking app.
The gallery is an entirely custom job, too, but it has the usual chronological and albums views plus an AI-powered highlights selection.
We're happy that Huawei continues to include an IR blaster on its phones. Thanks to its Smart Remote companion app, you can control all of your legacy non-connected appliances with your phone.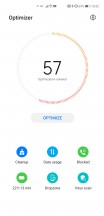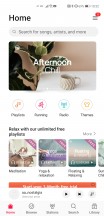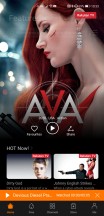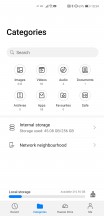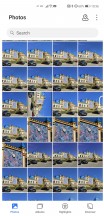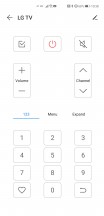 Optimizer • Music Player • Video • Files • Gallery • Smart Remote
The lack of Google services and consequently support for some key apps from Google itself and third parties has been a pain point for Huawei and its phones for a couple of generations. The Mate40 Pro is no different and the app support and app store situation is unchanged from the P40 Pro times.
To get yourself started, you can also use the Phone Clone app, which will copy everything from your old phone including all installed apps except for Google's (and some banking apps). The thing is, going that route means you won't get future updates to these apps automatically.
It's not like there aren't app stores, really. Huawei's App Gallery is the primary one and it has a lot of the apps you'd want, though obviously not all of them. Third party stores can accommodate your app needs too. APKPure works great for free apps and games while its Store page with paid apps just links to the Play Store which obviously won't work on the Mate. Then there's the Amazon App Store - it has plenty of the popular apps - both free and paid. There's the caveat that no matter how you source some apps, they simply won't function without Google Play Services.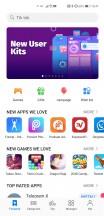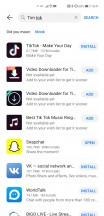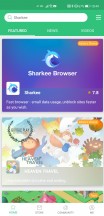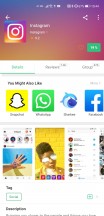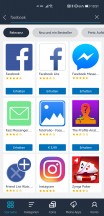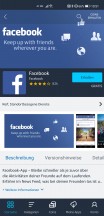 AppGallery • AppGallery • APKPure • APKPure • Amazon AppStore
Alongside the Mate 40 series, Huawei announced the launch of its Google Maps replacement - Petal Maps. While it didn't pop up in the AppGallery on our review unit, we checked on the P40 Pro and that one had it, so we played around a bit. It finds businesses and restaurants and whatnot, but its database is not entirely complete and there are outdated business names and some are missing entirely - at least in our neck of the woods, that is.
Another issue is that traffic data is incorrect, showing all green everywhere, when it's demonstrably not the case - it's one thing to be able to source your numbers from everyone with Google Maps on their phones, entirely different with Petal Maps. It's still a very clean interface and a pretty good opening effort from Huawei, we'll give them that.
If you're really contemplating living without Google services, it could be worth checking out the P40 Pro review for a bit more detail, or our dedicated article where we explore what apps can be found on what store, and what works and what doesn't.
Synthetic benchmarks
The Mate 40 Pro is the first phone we're seeing with a chipset made on a 5nm process - Apple's A14 may be official, but the handset's haven't shipped yet. The Mate's in-house Kirin 9000 has an integrated 5G modem, and that's a first - Apple's is external.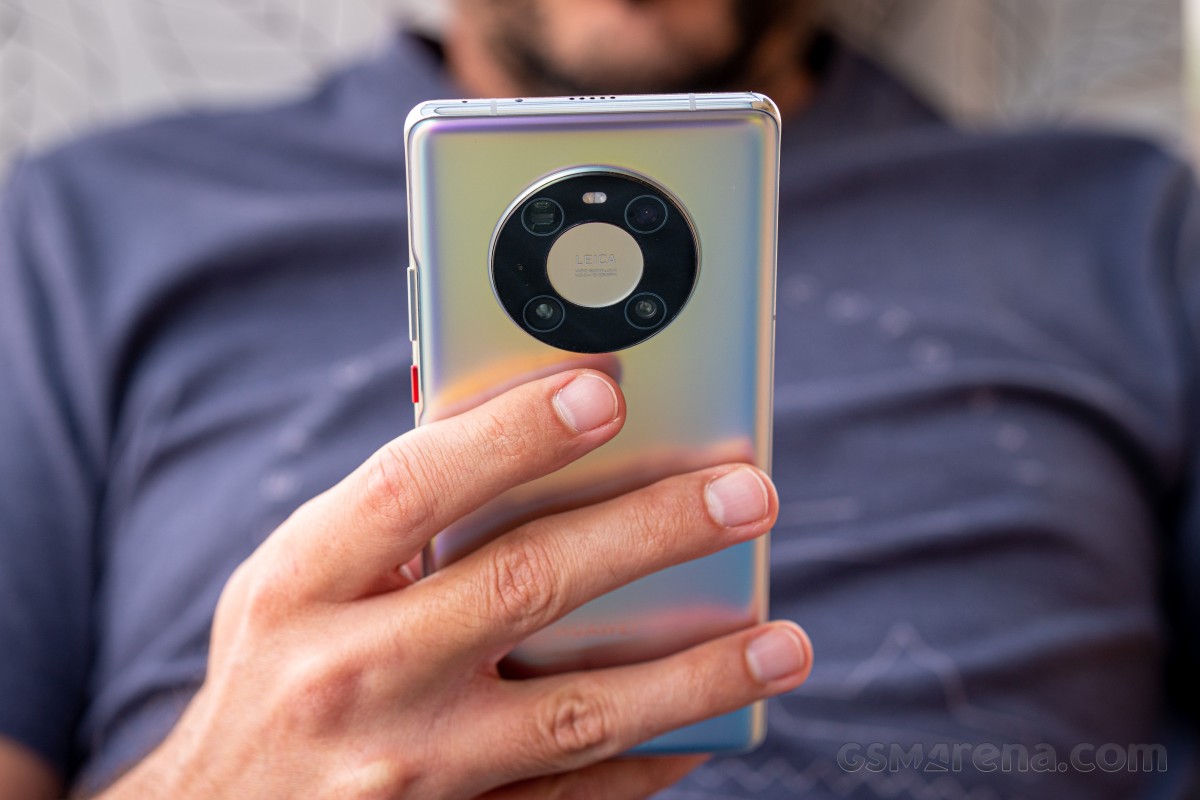 The Kirin 9000 has the usual CPU core count - 8 of them. In a new development for a Kirin, they're arranged in what's become Qualcomm's configuration of choice for the last two generations of high-end Snapdragons - 1+3+4. So you get one Cortex-A77 core capped at 3.13GHz, three more A77s running at up to 2.54GHz, and four A55s clocked as high as 2.04GHz.
You may note that the Kirin CPU is based on the previous core design, with A78 cores now official and likely to be found in the Exynos SoC for next year, with some derivative of them in the Snapdragon. Since we have neither the Exynos, nor the Snapdragon, however, we can't really compare.
What the Kirin and the Exynos will share is the GPU - Mali G78. We don't know how many cores Samsung will use but the Kirin here has all 24 allowed by Arm's design. However, they are clocked relatively low.
Mate 40 Pros will come in several memory configurations, ours here has 8GB of RAM and 256GB of storage.
As before, the Mate 40 Pro has a Performance mode in the battery settings, which unlock its full potential - otherwise, it's a more modest performer. We tested in both modes, naturally and here come the numbers.
In GeekBench' multi-core CPU test, the Mate 40 Pro in Performance mode outperforms last year's iPhone 11 Pro Max by some 200 points (less than 6%), while the difference from the front-running Snapdragons of 2020 is more like 10%. In the single-core test, the Mate inches ahead of the Zenfone 7 Pro and its S865+, the ROG Phone 3 a bit behind, and the rest about 10-12% down from the Mate. The 11 Pro Max is in a different league in single-core performance, as is normally the case.
GeekBench 5.1 (multi-core)
Higher is better
GeekBench 5.1 (single-core)
Higher is better
The Mate 40 Pro posted the highest results we've seen in Antutu, topping our chart at 686K and change. The Mi 10 Ultra has somehow managed to pass the 600K mark by a lot, though still behind the Mate, while the rest of this year's flagship lineup are at or below 600K.
AnTuTu 8
Higher is better
The Mali-G78 GPU in the Mate 40 Pro posts superb numbers in 3DMark, for both OpenGL and Vulcan based applications - it's a 20-30% advantage over the Snapdragon 865(+) devices of the day. The Mate's numbers do drop after a couple of runs to less extreme levels, but it maintains its lead.
3DMark SSE OpenGL ES 3.1 1440p
Higher is better
3DMark SSE Vulkan 1440p
Higher is better
It's not quite the same in GFXBench, where the Mate 40 Pro is more middle of the road than head of the pack. That is to say, it does have the raw power to match and often beat today's competition in offscreen tests, the higher display resolution hurts it against 1080p rivals in the onscreen runs. That said, it does outperform 2020 flagships with 1440p displays by a vast margin.
GFX 3.0 Manhattan (1080p offscreen)
Higher is better
GFX 3.0 Manhattan (onscreen)
Higher is better
GFX 3.1 Manhattan (1080p offscreen)
Higher is better
GFX 3.1 Manhattan (onscreen)
Higher is better
GFX 3.1 Car scene (1080p offscreen)
Higher is better
GFX 3.1 Car scene (onscreen)
Higher is better
Aztek Vulkan High (onscreen)
Higher is better
Aztek OpenGL ES 3.1 High (onscreen)
Higher is better
Since it's our firs encounter with this Kirin, we gave it a bit a harder time than we do for established performers and ran some CPU throttling tests to see how it behaves under sustained load.
So, outside of Performance mode under full load on all 8 CPU cores, the Mate 40 Pro ran at full speed for about two minutes, then dropped to about 50% for a minute, then back to full speed for a minute, until eventually settling for a 1-minute-at-max-2-minutes-at-half pattern untill we called it quits 30minutes into the test.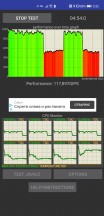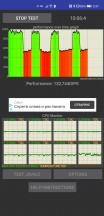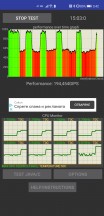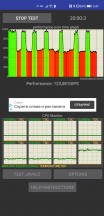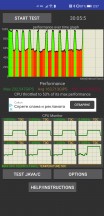 CPU throttling test, regular mode
We let the Mate cool down and flipped the toggle to go into Performance mode. Here, the phone maintained a performance within 8% of its peak numbers for about 22 minutes, at which point it did plummet to the 50% state for a minute, followed by 4 minutes of near-top performance and then back to 50% for a minute. That remained the pattern for about a half hour, followed by 8 minutes of near-peak results before the end of our one-hour test.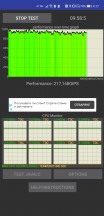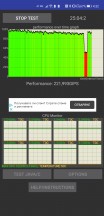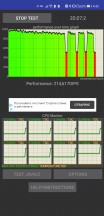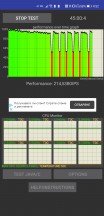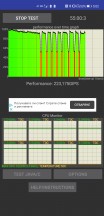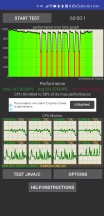 CPU throttling test, Performance mode
In any case this much variance in performance is hardly ideal. It would make more sense for the phone to drop to, say, 80% (or whatever is really feasible) of its maximum and then maintain that for as long as needed, as opposed to the peak-and-dip approach Huawei has taken. Then again, the P30 Pro we tested back in the day for a gaming-related article dropped to 60% and maintained that level indefinitely and the Mate 40 Pro way seems better.
Camera hardware
The Mate 40 Pro comes with a set of three cameras on its back. Two of them come from the P40 Pro - the 'main' one and the telephoto, while the ultra wide-angle module is brand new.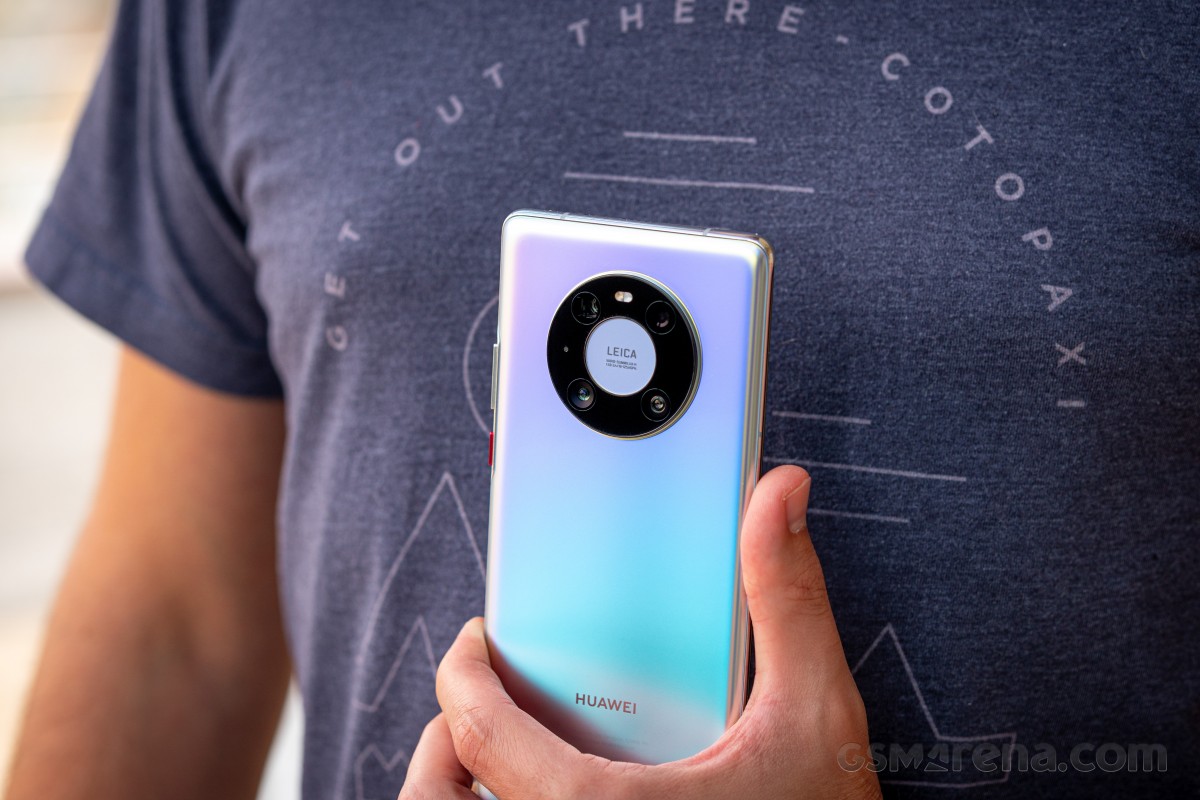 This new ultra-wide now uses a 20MP sensor with a conventional Bayer RGB filter array instead of the 40MP Quad Bayer unit on the P40 Pro. You may remember that the P30 Pro had a 20MP ultra-wide, but this is not it - the Mate 40 Pro gets a new one.
Still, similarly to last year's Mate and the P40 Pro from 2020, the Mate 40 Pro's ultra-wide isn't all that ultra - it has an 18mm equivalent lens. Once again, its sensor has a native 3:2 ratio, like on a conventional camera, instead of the more squarish 4:3 units on most smartphones. The Mate's ultra-wide can autofocus too - Xiaomi and OnePlus do that, Samsung and Apple don't.
The primary camera is the 50MP one introduced on the P40 Pro. It packs a large 1/1.28" sensor with an RYYB Quad Bayer type color filter with 1.22µm individual pixel size - or 2.44µm for a 4-in-1 binned pixel. The lens in front has an f/1.9 aperture and a 23mm equivalent focal length, though, for one reason or another, the default 12MP pictures come out with a small crop to 27mm.
The telephoto is lifted off of the P40 Pro as well. It uses a stabilized periscope lens that delivers a focal length of 125mm or 135mm depending on who you ask, effectively meaning 5x zoom. The f/3.4 aperture may sound quite dim compared to the Note20 Ultra's f/3.0 tele, but we'll see how they stack up in the real world in a bit. There's a 12MP sensor behind the glass.
On the front, there are changes from the P40 Pro's setup - a 13MP fixed focus ultra-wide cam replaces the 32MP Quad Bayer unit that had autofocus. Sounds like a downgrade on paper, though the 18mm focal length comes with advantages of its own, as we'll see later on.
Camera interface
The camera app on the Mate 40 Pro is the same as on the P40 bunch, and it offers pretty much identical functionality to every other camera app out there. Our main beef with this one is the zoom selector. While it's reasonably accessible when holding the phone in portrait with the right hand, getting at it when using the Mate with the left hand or in landscape in either direction invariably requires another hand (or a nose, depending on the situation). With the zoom capability's ever-growing importance, the selector needs to be improved asap.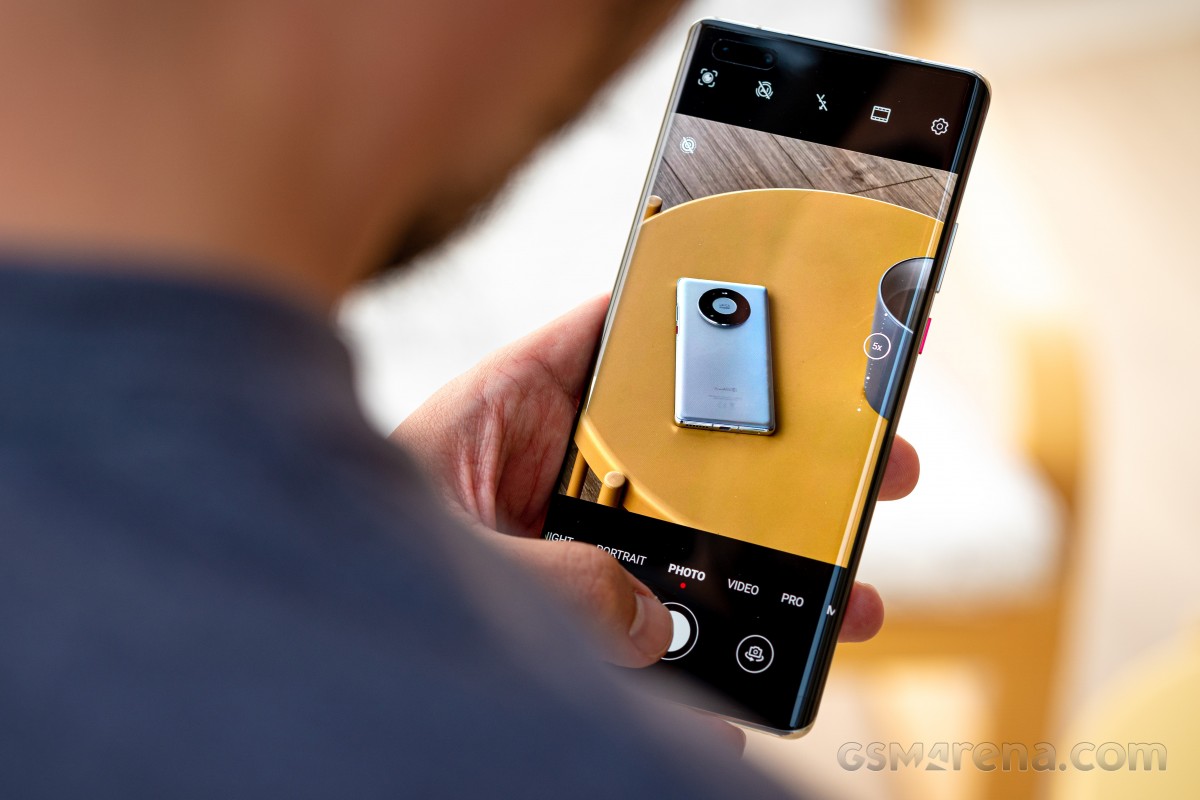 There's a Pro mode too where you can adjust parameters yourself - ISO (50 to 409,600), shutter speed (1/4000s to 30s), exposure compensation (-4 to +4EV in 1/3 stop increments), and white balance (presets and specific light temperature). You can also choose the metering mode (matrix, center-weighted, and spot) and the focus mode (single, continuous, and manual). If the phone thinks you messed up the exposure, an icon will pop up to warn you. Mind you, Pro mode is available on all three cameras, which isn't usually the case with competing phones. There's no Pro mode for video, which is a bit weird since the P40 Pro had one.
Huawei's approach to faux bokeh has been two-fold for years - there's both a Portrait mode and an Aperture mode. In Aperture, you can choose the simulated aperture in the range from f/0.95 to f/16. Post shot, you can change the aperture and the desired focus point within the Gallery.
In Portrait mode, you can enable and disable the background blur, but you can also choose the bokeh shapes - circles, hearts, swirl, or discs. You can also opt for simulated lighting, and you can add some beautification on a scale from 0 to 10.
Camera UI
Daylight image quality
The Mate 40 Pro's main camera photos in daylight are simply great. You get extra wide dynamic range and very pleasing, rich and slightly warmed-up colors. Fine detail is rendered naturally and random textures have a very true-to-life look. There's little noise to speak of, but if we do have to complain about something on a pixel level, it would be the relatively pronounced aliasing of straight sloping lines.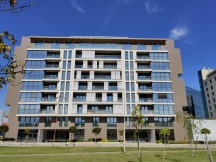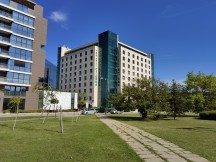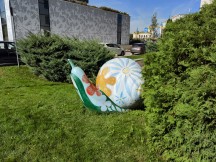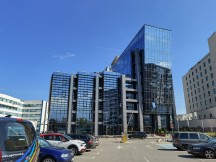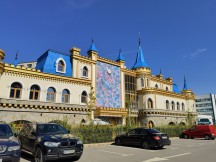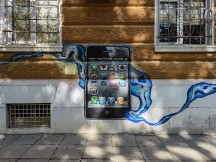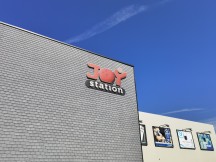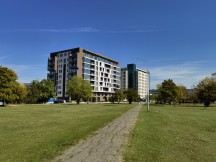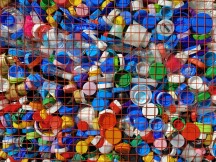 Daylight samples, main camera (1x)
Master AI tends to boost color saturation, somewhat selectively - the Blue sky scene would give you deeper blues in particular, the Greenery scene will give foliage some extra pop, without touching the sky as much. Overall, it's not as extreme as early implementations and you could use it if you prefer more saturated photos, though we wouldn't call the regular ones lacking in this respect.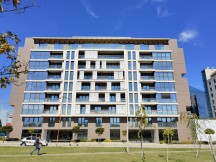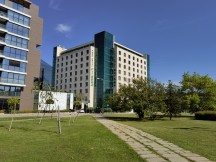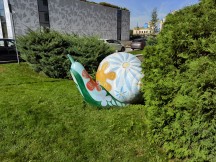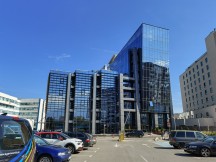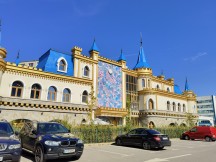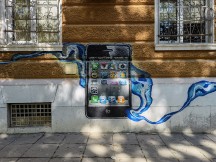 Daylight samples, main camera (1x), Master AI
You can also shoot at the nominal 50MP resolution and that way you're getting the native 23mm equivalent focal length - 12MP shots are a little tighter at 27mm. We're not seeing extra detail in these images, though the hike in noise is hard to miss. Downscaling these to 12MP in post will let you keep the wider coverage while masking some of the noise, though they'll remain far from the in-phone-processed regular 12MP photos - we prefer those.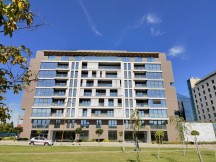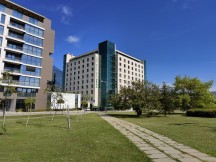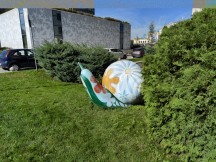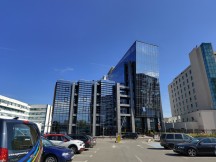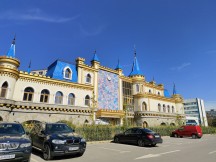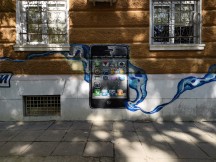 Daylight samples, main camera (1x), 50MP
The periscope telephoto takes excellent pictures too. Detailed and noise-free, the images get you closer to the action with no quality penalty. Dynamic range is great too and colors have the same likeable touch of warmth that seems characteristic of the Mate's output in general this year.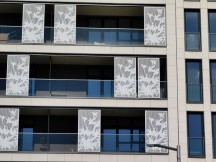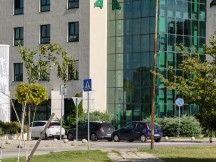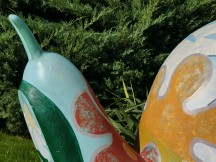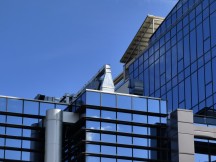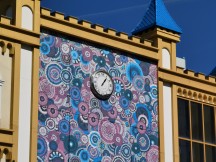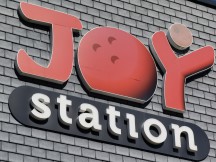 Daylight samples, telephoto camera (5x)
The ultra wide angle camera on the Mate 40 Pro, being a new unit, was perhaps the most intriguing to us. While not extremely wide in its coverage, it's among the best ones we've seen in terms of image quality - likely in no small part precisely thanks to the more conservative focal length.
Indeed, the ultra wide photos from the Mate have great detail and next to no noise, and sharpness is maintained across the frame except for the very corners. Dynamic range is about as good as it comes on a smartphone ultra wide too. Colors are nicely vivid, similar to the main cam's but with a somewhat different take on sky blues in particular.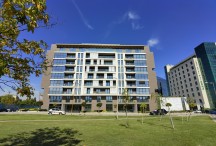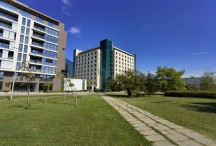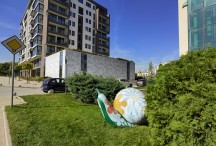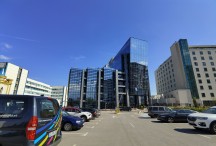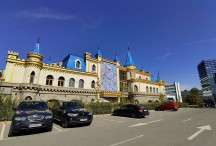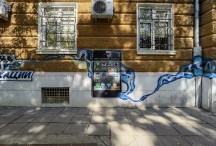 Daylight samples, ultra wide angle camera
The Mate's ultra wide can autofocus too, as opposed to having a fixed focus at infinity like the Galaxies and iPhones of the world. That means it can deliver in one of the ultra wide's principal use cases - to draw attention to a nearby subject. Mind you, it can't focus all that close so macro style shots are out of the question with this one.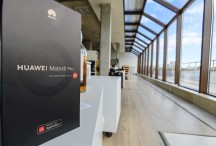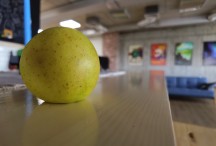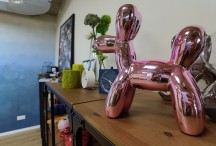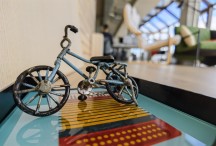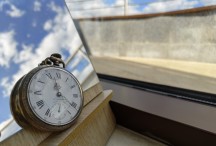 Daylight samples, ultra wide angle camera
Daylight comparison - Mate 40 Pro vs. P40 Pro vs. Galaxy Note20 Ultra
A quick comparison against the P40 Pro was always part of the plan, and we figured we might as well bring along a Galaxy Note20 Ultra. Looking at main cam output, we're seeing improved dynamic range on the Mate, compared the P-series model. The Huaweis tend to expose a little darker than the Galaxy too, but fairly consistently between the two. Meanwhile, the Mate 40 Pro has noticeably warmer colors than either of the other two - in a good way, if that makes sense. The Note's cyan skies looked quite a bit detached from reality here, and we prefer the Mate's rendition.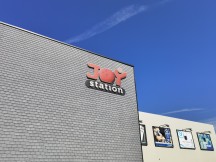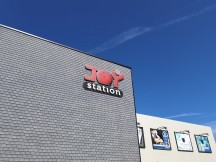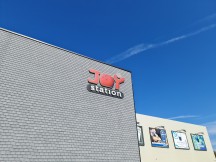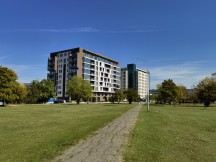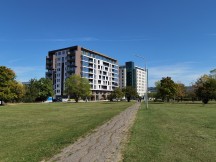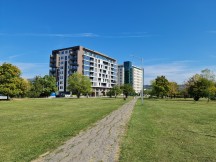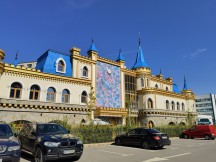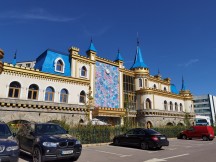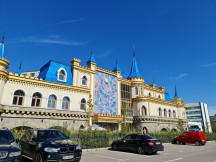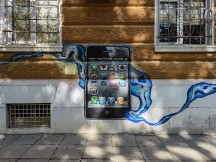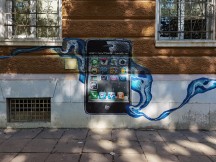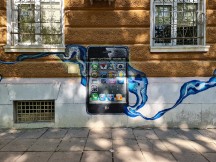 1x comparison: Mate 40 Pro • P40 Pro • Note20 Ultra
In the battle of the teles, the Note's 5x zoom is a bit shorter than the Huawei 5x zooms - that's what happens when there's no standard unit for 'x'. While itself more than decently sharp, the Note is bested by the P40 Pro and Mate 40 Pro. The Mate isn't quite as sharp as the P40 Pro, with Huawei seemingly having toned down the sharpening in the processing. We're also seeing improved dynamic range in the Mate's shots as well as less noise on the newer model.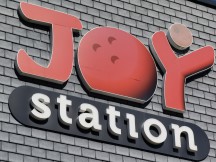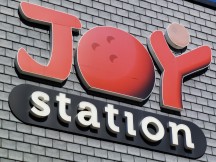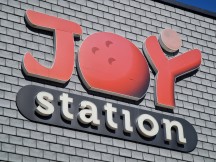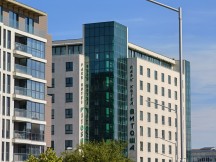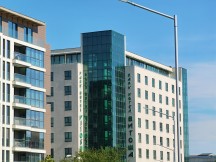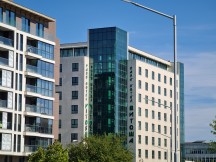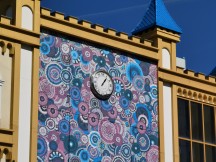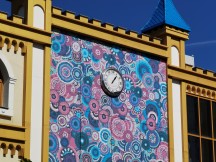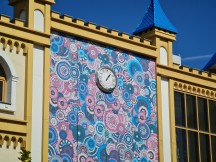 5x comparison: Mate 40 Pro • P40 Pro • Note20 Ultra
When it comes to the ultra wides, the Note20 Ultra has the most ultra coverage, but dismal quality when looking at the pics up close. The Mate matches the P40's field of view, but beats it comfortably in dynamic range. Resolved detail is a bit better on the Mate, but the difference isn't as stark as the jump from 10MP to 20MP would have you believe thanks to the Mate's much less aggressive sharpening.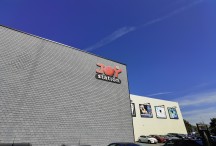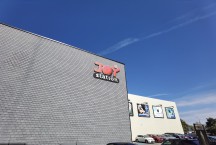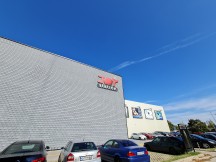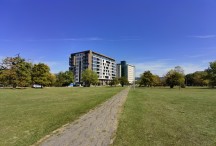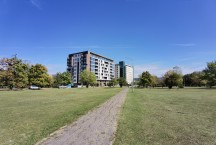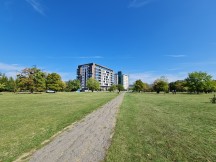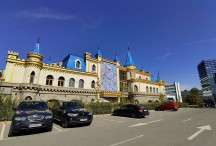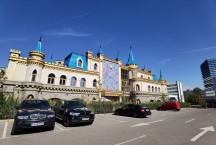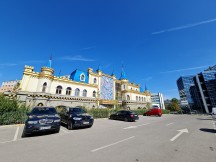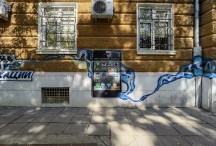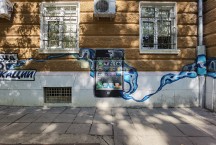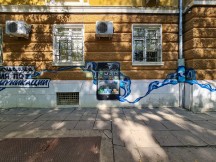 Ultra wide comparison: Mate 40 Pro • P40 Pro • Note20 Ultra
Low-light image quality
Shooting in low-light is no issue for the Mate 40 Pro, as expected. Night time shots have excellent dynamic range with particularly well developed shadows and lower midtones. Colors are nicely saturated, and the phone handles warm street light without the orange hue, we've seen all too often. Detail is great, finding any noise in a tall order.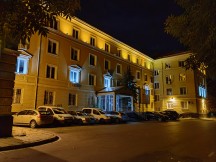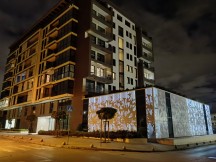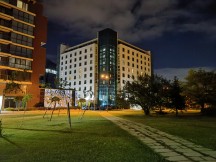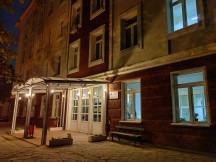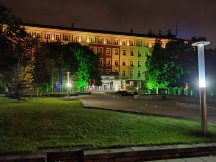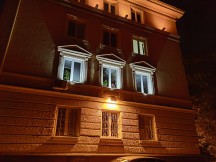 Low-light samples, main camera (1x)
Photo mode performance is so good that going into Night mode you don't stand to gain too much. Perhaps the one benefit is the minor improvement in highlight development, but it's so small as to not be able to offset the increased shot-taking time and the combined effects of the long exposure and increased sharpening. We'd stick to Photo mode, really.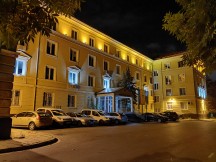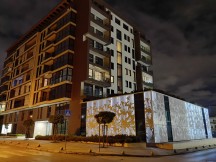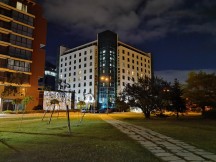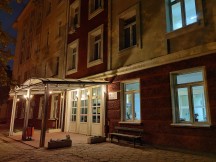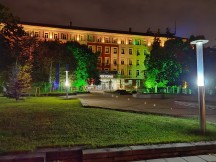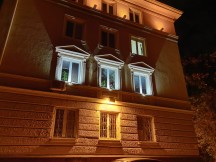 Low-light samples, main camera (1x), Night mode
The telephoto camera fares quite well in low light too. It needs some light to work with, but if gets it, it delivers sharp and detailed shots, noise-free once again. And, once again, dynamic range and colors are properly great. It's worth noting that in very dark conditions the Mate will default to the main cam for telephoto use and those pics do turn out pretty low quality, but you probably don't want to be shooting in such low light anyway.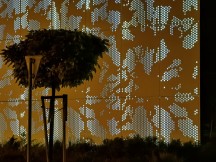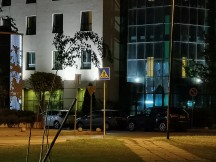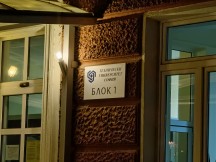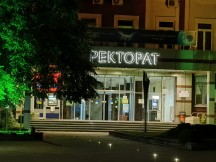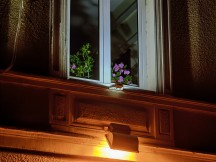 Low-light samples, telephoto camera (5x)
Night mode guarantees the Mate will use the periscope module. Again, with the already great photo mode 5x zoom photos, its usefulness in most conditions is debatable, but it can salvage a shot in very bad lighting.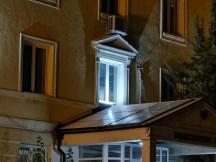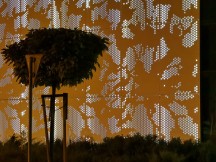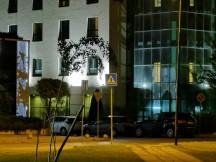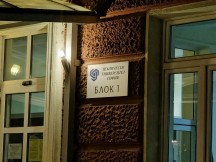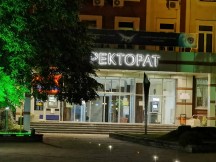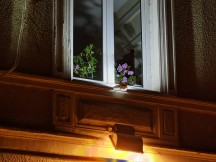 Low-light samples, telephoto camera (5x), Night mode
The ultra wide angle cam doesn't disappoint either. It's capable of exposing brighter than most competitors without significant quality sacrifices, giving it an edge in shadow development. A common theme across all Mate cameras - wide dynamic range and pleasing colors.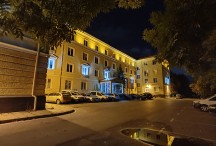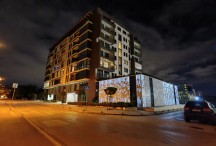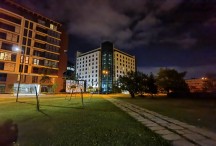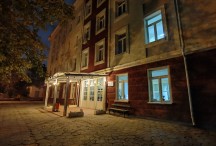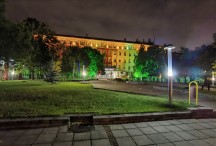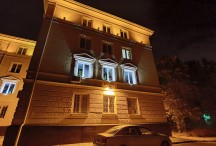 Low-light samples, ultra wide angle camera
Night mode shots from the ultra wide come out at 12MP and 4:3 aspect ratio, as opposed to the native 20MP and 3:2 ratio. So you'll be getting the sides cropped, making it for a not-very-ultra-wide frame. The drop in resolution compounds with the usual Night mode drop in fine detail to make for fairly unimpressive Night mode ultra wide shots. No worries, the photo mode ones are great anyway.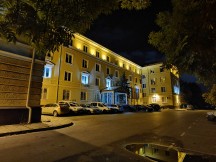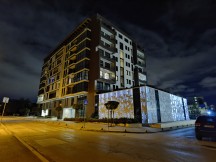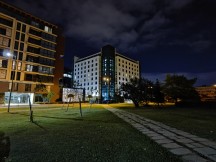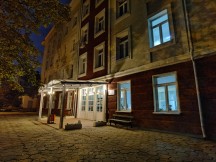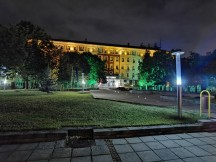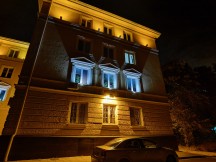 Low-light samples, ultra wide angle camera, Night mode
Low-light comparison - Mate 40 Pro vs. P40 Pro vs. Galaxy Note20 Ultra
We extended the impromptu comparison into the night as well. The Mate 40 Pro uses more or less the same main camera as the P40 Pro, but the end results are generally better, with wider dynamic range and notably improved shadow development - it outshines the Note in this respect as well. Both Huaweis have superior noise performance than the Note too, hardly a difference between the two.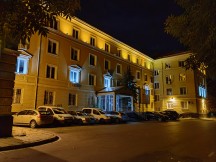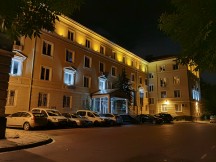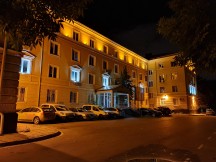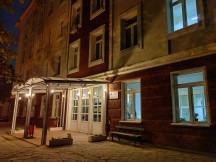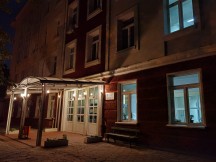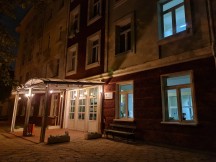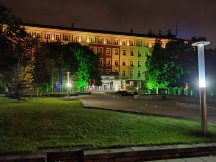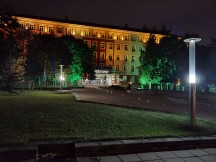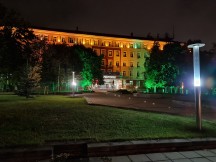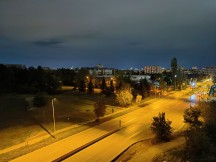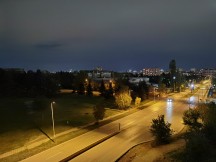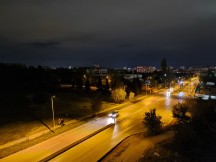 1x comparison: Mate 40 Pro • P40 Pro • Note20 Ultra
The Mate's tendency for brighter shadows continues into zoomed in shooting where it also shows an improvement over the P40 Pro in terms of exposure and dynamic range. The Note is no match in either. The Huaweis are neck and neck for sharpness and detail, the Note trailing behind them.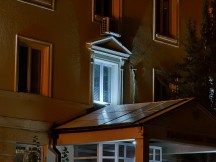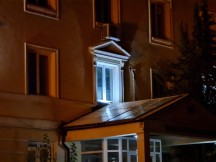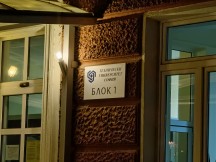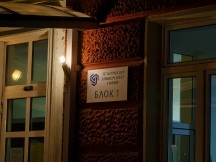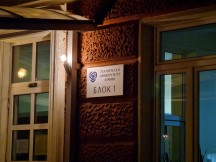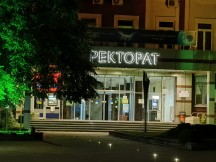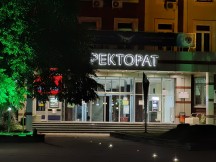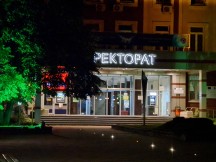 5x comparison: Mate 40 Pro • P40 Pro • Note20 Ultra
The Note's ultra wide angle output in low light is almost embarrassing in this company - it's noisier and softer and lacking in fine detail in well lit areas and shadows alike. The Mate 40 Pro is again a couple of notches above the P40 Pro in terms of tonal development, though detail levels look on par to our eyes.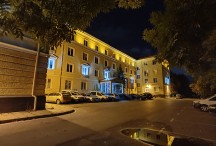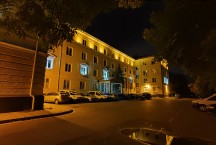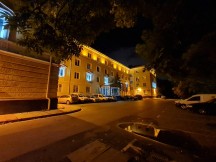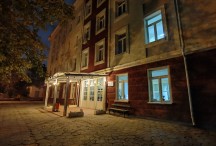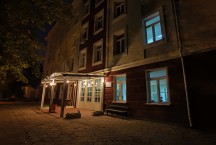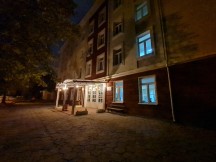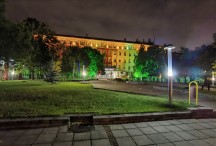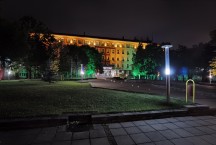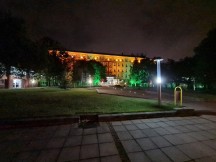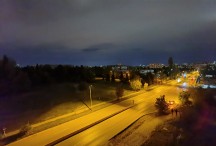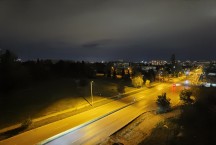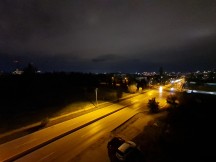 Ultra wide comparison: Mate 40 Pro • P40 Pro • Note20 Ultra
Once you're done with the real world samples, head over to our Photo compare tool to see how the Huawei Mate 40 Pro stacks up against the competition.